Invited Speakers
​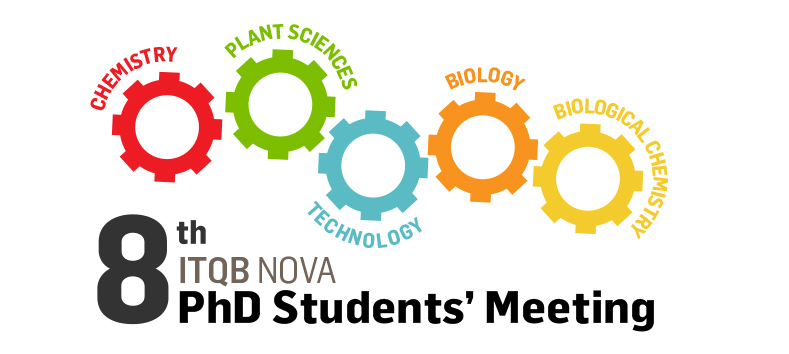 Helena Canhão

Epidemiology

Head of EpiDoC Unit, CEDOC, NOVA Medical School, Universidade Nova de Lisboa
Professor of Epidemiology and Clinical research at NOVA Medical School and National School of Public Health.


Co-leader and Chief Medical Officer @ Project Patient Innovation
Principal Investigator @ Project saude.come

helena.canhao@nms.unl.pt

Hospitals, community and patients – doing research in different settings

In this presentation, Helena will talk about 4 projects that differ in methodologies, requirements, data protection, ethical issues, statistical analyses, and research outputs, but have the same ultimate aims – improve clinical research, know more and give patients a better care.

Reuma.pt - a large registry containing data from 17,600 patients and more than142,000 medical appointments. Data are collected in a structured way into a large database easy to export and work in statistical software. Patient and health professional reports reflect health and care in rheumatology specialized centers (http://reuma.pt/pt_PT/Default.aspx).
EpiDoC cohort - an ongoing longitudinal study that follows adult individuals living in the community and characterize their health, socioeconomic and other variables and characteristics. A random, representative sample of the Portuguese population living in Mainland, Azores and Madeira was selected and 10,661 subjects were included. (http://cedoc.unl.pt/epidoc-unit/).
After characterizing and identifying problems it's easier to design action plans and interventions, trying to correct those problems. Saude.come was one project designed to promote healthy life styles in adolescents and older people (http://www.saudepontocome.pt).
Patient Innovation project is an innovative project where patients and informal caregivers (users) develop solutions to deal with their health related problems and difficulties. The platform patient innovation was developed to promote the share and to increase awareness around this type of user innovation. (https://patient-innovation.com).

Octávio Mateus

Paleontology

Assistent Professor of Paleontology, Faculdade de Ciências e Tecnologia, Universidade Nova de Lisboa, Portugal

omateus@fct.unl.p

Title

To be announced soon

Elisabete Pinto

Nutrition and Public Health, Epidemiology

Invited Assistent Professor, Biotechnology College of the Portuguese Catholic University
Researcher, Porto University Public Health Institute
epinto@porto.ucp.pt

A journey through the paths of Nutrition and Public Health

Elisabete Pinto will talk about her experiences with nutritional studies and public health throughout her studies and her work as a professor and researcher. She was part of the first study involving a great cohort of newborns, 8654 to be exact. During her PhD she studied the influence of maternal nutrition on those newborns during their first three months. During her PhD she already started her teaching activities and since 2011 she is an invited auxiliary professor at the Catholic University if Porto.

Elisabete is part of the project EPACI Portugal 2012, a study characterizing the nutritional state of Portuguese children at the age between 12 and 36 months. She will also talk about her current research studies involving the influence of the Atlantic diet on healthy ageing and a European project to increase the production and consumption of more pulses; and another study about the evaluation of nutrition in African populations.

Henrique Leitão

History of exact sciences in the 15th to 17th centuries

Senior researcher, Centro Interuniversitário de História da Ciência e da Técnica (CIUHCT)

Head of the Department of History and Philosophy of Science, Faculdade de Ciências da Universidade de Lisboa

Head of the Scientific Committee in charge of the publication of the Complete Works of Pedro Nunes, by the Lisbon Academy of Sciences and the Calouste Gulbenkian Foundation.

A miscellany of 16th century science

Henrique Leitão is an historian of science. In this presentation he will show some recent work on the history of 16th century science, mostly in Portugal. The topics presented are very new or still unpublished; all are of great historical importance, most are surprising, some are still poorly understood. His objective is to show that the study of the science of past ages is a fascinating occupation. If the final result is that some PhD students in the audience decide to change fields and start working on history, he will have succeeded -- although he is sure this will kill his chances of being invited to speak at ITQB again.

Sílvia Floresta

Permaculture Design and Education

Design, Consultancy and Training in several Permaculture projects in Portugal
silvia.da.floresta@gmail.com

Permaculture

Permaculture is the design of sustainable human environments, combining various academic disciplines. Permaculture teaches us how to use resources in a conscience way, enabling us to live in a sustainable environment regarding economics, energy, alimentation and society.

Sílvia Floresta will be taking us on a journey through the world of permaculture. She will talk about composting, effective gardens, right economy, patterns of nature, among other things that could improve the quality of human life.

Tony Collins

White (industrial) biotechnology: protein based polymers, enzyme adaptation

Researcher, Centre of Molecular and Environmental Biology (CBMA) at the Department of Biology, University of Minho

From extremophiles to protein-based-polymers: fundamental and applied aspects

In this presentation, both naturally occurring extremophilic enzymes and artificial laboratory designed protein based polymers will be discussed.

Extremophilic enzymes produced by organisms inhabiting extreme environments are of fundamental (understanding enzyme structure-function relationships) and applied (suited for use in the 5 billion € enzymes industry) interest. Here, fundamental issues related to strategies of adaptation of cold-adapted enzymes to low temperatures and their development for use in the food industry will be discussed.

Protein based polymers, a family of artificial biopolymers inspired by Nature, have recently gained interest due to their enormous potential for use as customizable biomaterials in numerous biomedical and materials applications. Their development for use is however restrained by their low production levels and high costs. Here we will describe our approaches for optimising the batch and fed-batch production processes for these polymers and increasing their production to commercially viable levels.