Admission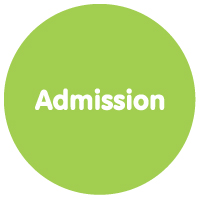 The call for applications is now open.
Next edition will start in January 2021.
The MolBioS candidates are expected to have a strong background in biological sciences including a degree in biology, biochemistry, agronomy, medicine, or related fields. Students with other backgrounds may also be accepted as long as they are in areas that interface with biology (e.g. chemistry, bioinformatics, biophysics). Candidates should be fluent in English as this is the Program official language.
1. Vacancies:
1.1 Maximum number: 40
1.2 Minimum number: 5
2. Access criteria and admission to the program
Academic qualification: The candidates must have a strong academic record and meet the minimum following requirements:
Holding a Masters degree or legal equivalent;
Holding a Bachelor's degree with a relevant academic or scientific curriculum recognized by the Scientific Commission of the Doctoral Program and approved by the Scientific Council of ITQB NOVA, as attesting the capacity to carry out the Program
Holding an academic, scientific or professional curriculum recognized by the Scientific Commission of the Doctoral Program and approved by the Scientific Council as attesting the capacity to carry out the Program.
3. Application rules:
3.1. All application are made through the link.
3.2. The application should include the following documents:
a) Documents proving that the candidate meets the conditions required in point 2 of this Announncement;
b) Update Curriculum vitae, including the published work or duly documented;
c) PhD work plan, signed by the supervisor and candidate.
4. Selection criteria:
4.1. The candidates of this PhD Program are selected by its Scientific Commission, taking into account the following criteria (the candidate must have a positive evaluation in the three mentioned criteria):
a) Academic curriculum, with a 50% weighting;
b) PhD work plan, with a 25% weighting;
c) Host conditions merit, with a 25% weighting.
5. Registration and renovation process:*
5.1. All registration and renovation must be done directly at the ITQB NOVA Academic Office, 2nd floor, phone numbers: 1255 or 1256, preferably through the e-mail: itqb.academics@itqb.unl.pt
5.2. Registrations – until 30 days after the acceptance of the application.
5.3. Renovations – every 12 months counting from the date of the registration / beginning of the Doctoral Plan (for those with an Fundação para a Ciência e a Tecnolologia fellowship).
5.4 Request for the accreditation of academic education – when registering.
6. Fellowships and financing
All candidates must ensure the financial coverage associated to their activities during the doctoral period, for example, through the Fundação para a Ciência e a Tecnologia, I.P. fellowships.
7. Deadlines
Applications - 03.08.2020 – 31.10.2020
Publication of results - until 15.11.2020
Registration of admitted candidates – from 16.11.2020 until 30.12.2020
8. Fees and Annual Fees
8.1 The application fee is 51€ (fifty one euro). If the candidate is not admitted or excluded this value will not be refundable.
8.2. The registration fee is 35€ (thirty five euros).
8.3. The Annual fees for the academic year of 2020/2021 is of 2.750,00 € (two thousand seven hundred and fifty euros) for national students, and 10.000,00 € (ten thousand euros) for international students. Except what is included in article 7, point 3 of the PhD Rules. All students with a PhD fellowship from Fundação para a Ciência e a Tecnologia, I.P., have their annual fees paid by this Institution.
9. The calendar of the Molecular Biosciences Doctoral Course 2020-2021
Registration at the curricular units – until 30.12.2020
Beginning/end of the curricular component of the 1st year – 07.01.2021 / 09.04.2021
Curricula improvement request – upon agreement with the Curricular Unit coordinator
Registration dates for the curricula improvement – contact the ITQB NOVA Academic Office
Thesis plan presentations – week of 11.05.2021
10. Course Coordinators: Doctor Raquel Sá Leão and Doctor Ricardo Louro (ITQB NOVA)
*This Doctoral Course is in association with Faculdade de Ciências e Tecnologia of New University Lisbon and according to the Molecular Biosciences Rules (Regulamento n.º 236/2017, 5 de maio), article 13.º, the registration and renewal process regarding this Institution should be consulted on their online page.
Aditional information: The Degree and Diploma Recognition in Portugal of higher education degrees and diplomas awarded by foreign higher education institutions is regulated, since January 1st 2019, by Decree-Law no. 66/2018. This Decree-Law repeals the previous two regarding these issues, Decree-Law no. 283/83 and Decree-Law no. 341/2007.
There are three types of recognition in Portugal.:
Automatic recognition;
Level recognition;
Specific recognition.
For more information please consult the online page of the Direção Geral de Ensino Superior (Portuguese Higher Education Office).