InnOValley PoC
InnOValley Proof of Concept Fund (IOV PoC) Advancing Life Sciences Oeiras Research towards the translational pathway
2022 IOV PoC
Our jury: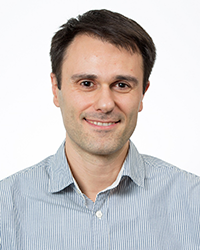 Alexandre Esteban - Programme Manager at Fundación Bancaria "la Caixa", Spain. LinkedIn
Alexandre Esteban is programme manager at the Department of Research and Innovation of "la Caixa" Foundation. He holds a PhD in Microbiology from the Autonomous University of Barcelona and has extensive experience in scientific research in the biotechnology field as a researcher at high innovative institutions such as the Massachusetts Institute of Technology (2007-2014) and the Centre for Genomic Regulation (2014-2016). He has managed Horizon2020 projects supported by the European Research Council and from the Science With and For Society programme to promote Responsible Innovation. He has also participated in the coordination of initiatives to promote innovation in health in collaboration with the European Institute of Innovation and Technology (EIT Health). He is currently a member of the coordination committee of the CaixaResearch Validate and Consolidate start-up accelerator programmes ("la Caixa" Foundation) to promote biomedical projects in the initial and intermediate stages of technology transfer through financing and personalized support.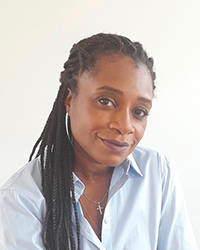 Anji Miller - Senior Business Manager, LifeARC, UK. LinkedIn
Anji is a technology transfer professional with more than 18 years' experience of working with early-stage translational research. Anji has extensive experience of IP and contract management, licensing, business development of healthcare technologies and development of knowledge transfer policies. Her current role at LifeArc involves working with academic and charitable establishments to identify, cultivate, fund, and commercialise early-stage healthcare technologies, focusing on rare diseases and advance therapies. As a proponent for professional advancement in technology transfer, Anji developed and leads the LifeArc-AUTM Technology Transfer Training Fellowship programme. This collaborative initiative with AUTM, is designed to train and assist scientists to become technology transfer professionals. An advocate of equality diversity and Inclusion (EDI), Anji cofounded Global Equality, Diversity and Equality in Technology Transfer (GEDITT), an initiative with a mission to raise awareness and promote EDI in the technology transfer sector. Previous roles include Intellectual Property, Contract, Technology Transfer and Business Development positions at the Wellcome Trust, St George's University London and Thomson Pharma. Anji holds an M.Sc. in Human Molecular Genetics and Ph.D in Cancer Genetics from Imperial College, as well as an M.Sc. and Certificate in Intellectual Property Law from Queen Mary, University of London. She is a certified project manager (PRINCE2), registered technology transfer professional (RTTP) and a certified licensing professional (CLP). Anji sits on the boards of AUTM, ASTP, and is a member of: the BioIndustry Association Cell & Gene Therapy Advisory Committee, and AUTM Equity, Diversity & Inclusivity Committee.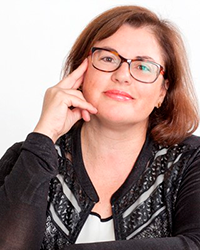 Anabel Sanz - Head of Technology Transfer at CRG, Spain. LinkedIn
Anabel has broad experience in evaluation of technologies in life sciences, intellectual asset management, licensing, business development and new ventures. Since 2010, she has held managerial positions in technology transfer at three research excellence centers in Spain, CNB-CSIC (Biotechnology), CNIO (Cancer) and since 2019, at CRG (Genomics). Previously she worked for more than a decade in a spin-off (CropDesing) of the Flemish Institute for Biotechnology (VIB) and in the multinational company BASF. She has implemented innovation processes and successfully supported establishment of numerous public-private research partnerships and IPR transactions. A chemist by training, she holds a Master's in Science from the U. Wales, UK, a PhD in Biology from the Autonomous University in Madrid (ES), postdoctoral experience in Spain and Belgium and an Executive Master in Science and Technology Business from IE business school.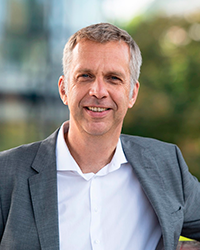 Claas Junghans - Partner at Mittepatent, Germany. LinkedIn
I studied chemistry in Berlin and Edinburgh (1984-1990), did my PhD in Molecular Biology at Freie Uni Berlin, and hold an MBA from ESCP-EAP (Paris). I managed Biotech firms from 1997 to 2005 (Mologen AG, Crystax Pharmaceuticals). I am now partner at Mittepatent, Germany. Our IP practice started 2009 and has grown to over 40 team members this year; we provide patent and trademark work to a broad range of clients from leading European academia (Universities Zürich, Basel, Bern, ETH, Lisboa, Algarve, Max Planck), start-ups and large industry.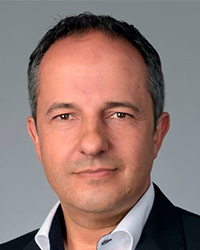 Lino Dias - VP Smallholder Farming at the Crop Science Division of Bayer, Germany. LinkedIn
Lino Dias is Vice President at Bayer AG, leading Smallholder Farming globally in the Crop Science Division. Since 2015, the focus of his work has been to empower smallholder farmers and build profitable and sustainable food value chains. He conceived the Better Life Farming (BLF) alliance, a consortium from Bayer and partners from public and private sectors, launched in 2018. BLF is currently in India, Indonesia, Bangladesh, México and Honduras, with close to 1900 centers reaching more than 0.7 mio farmers and is expanding to other world regions. This initiative got a special recognition by the UNECE for its stakeholder engagement. Moreover, he co-authored recently a case study of BLF at the Harvard Business Review. Lino has always kept an active exchange with academia and recently started an engagement as Invited Professor at the University of Lisbon. Lino started working at Bayer in 2001 doing Research & Development for 2 years. Since then, he led several business projects in all regions of the world and in very diverse areas, such as supply chain, communication & change management, IT, product management and strategic marketing. In his previous position he was management support to the CEO. With a graduation and a PhD in Chemical Engineering at the University of Lisbon, Instituto Superior Técnico (IST) in Portugal, and an internship at the University of Tennessee, Knoxville, in the USA, he did several management and leadership trainings in leading business schools in the UK, Spain and Switzerland during his career at Bayer. Lino is married, has 4 daughters, and speaks six languages fluently. He won several international awards and a City Medal from his hometown, Portalegre, in Portugal.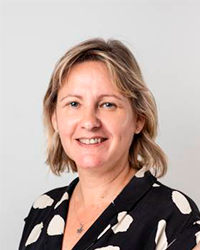 Jane Kinghorn – Director of the Translational Research Office at UCL, UK. LinkedIn
Jane has extensive experience in developing therapies to clinical benefit gained from >25 years working in large pharma and academia. Her experience has spanned the drug discovery pathway from target validation, lead optimisation, candidate selection through to the clinic and to marketing authorisation. Jane is a molecular/cell biologist with a degree in biochemistry and PhD from the University of Surrey, from where she joined Glaxo Group Research in 1993. Jane has lead 4 programmes to clinical candidate selection.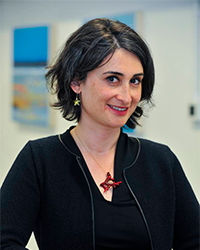 Maryam Atakhorrami – Healthcare Innovation Consultant, UK. LinkedIn
Dr Maryam Atakhorrami is an accomplished and versatile healthcare innovation consultant specialised in strategy, operation, partnerships, and research commercialisation. Maryam has over 16 years' leadership experience across the healthcare industry (Philips, AINOSTICS), academia and NHS (UCL, and UCLH BRC), and Funders (HDRUK London). She is an expert evaluator for the European Commission for TEAMING scheme to enhance European-wide healthcare R&D centres and is evaluator of Disruptive Technologies for the Ireland Enterprise scheme. She currently holds a portfolio of advisory and consulting roles with clients across the healthcare ecosystem, working with VCs in building new early-stage HealthTech ventures as well as building enabling infrastructure for developing partnerships between industry and academia. Maryam holds a PhD in BioPhysics and started her career as an innovator in medical technology. At Philips as Innovation program leader she gained experience in building commercial clinical studies and partnerships with academia and the healthcare system. At UCL she developed institutional strategy for partnering with life sciences industry and implemented the strategy for research commercialisation and partnering with industry. She has extensive experiences working with Healthtech start-ups and holds various advisory board and non-executive roles. Maryam has published widely and holds a patent portfolio in health technology innovation. She was recognised as one of the top 50 movers and shakers of BioBusiness in the UK in 2019.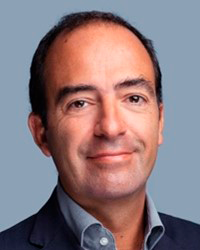 Nuno Arantes-Oliveira – Entrepreneur, Investor, Academic, Portugal. LinkedIn
Nuno Arantes‐Oliveira is an entrepreneur, investor and academic with a scientific background and an interest in innovation, particularly in the Life Sciences and in Healthcare. Nuno is one of the four Partners of Clinical Research Ventures (CRV), a Boston-based global investment fund focused on clinical-stage biotech and medtech companies. Nuno began his career as an invited graduate student working on the genetics of aging at the University of California San Francisco (UCSF). There his research led to a string of high-impact papers, including three in the journal Science. Later Nuno did a post-doc on Innovation and Entrepreneurship in Biotechnology and, since 2003, founded and/or served as CEO of various companies in Europe and the U.S., in fields including technology transfer, drug development, genomics, healthcare services, and aquaculture. With these companies Nuno won major international awards, raised tens of millions of euros/dollars, and in several cases achieved high-multiple transactions. In the meantime, Nuno also helped top-tier research institutes spin out companies and strengthen their ties to the industry. Nuno served as President of P‐BIO – Portugal's Biotechnology Industry Organization from 2011 to 2015 and sat on the board of Health Cluster Portugal from 2008 to 2013. Nuno has had many board, advisory and expert roles internationally, including with Government authorities and top‐tier research organizations, and has negotiated and implemented business and scientific collaborations in Europe, the U.S., China, Africa and Latin America. He also took executive courses at the Harvard Business School and other prominent schools. Until recently, Nuno was Chairman of the Investment Committee of 200M, a sovereign fund co-investing with top-tier private funds in Portuguese startups. Keeping one foot in academia, Nuno worked for the MIT‐Portugal Program (2015-18) and is now an invited associate professor at NOVA School of Business and Economics (NOVA-SBE), where he teaches science-based entrepreneurship.
Nuno is based in Paço de Arcos, near Lisbon, where he lives with his wife Sofia and their three children.
Application Form 2021
The InnOValley Proof of Concept Fund is co-funded by the OeirasValley, IGC and ITQB NOVA.
SCOPE
The goal of InnOValley PoC is to identify and fund projects in a translational stage that have shown promising and exciting results with innovation potential and need further validation/proof of concept in any of the scientific fields of IGC and ITQB NOVA. All proposals should have a clear translational focus.
IOV PoC aims to help IGC and ITQB NOVA projects move forward in the translational pathway to stages where the data package is robust enough to fill for Intellectual Property Protection and/or be engaged in activities with industry and/or investors. The PoC is not intended to fund the creation of spin-off companies per se.
The scheme typically supports projects inline within the Technology readiness levels (TRL) 2-4

The total budget for the 2020 call is €200k. Awards are typically in the range of €40-50k directly incurred costs only, for up to 12 months. Projects seeking lower amounts will be considered.
PROJECT ELIGIBILITY
IOV PoC provides funding for projects that:
propose new solutions in the fields of biology (molecular, cellular, populational), chemistry, biochemistry, plants, bioinformatics – i.e. any of the scientific fields of IGC and ITQB NOVA – and also project that promote science communication, public engagement, and outreach
have already demonstrated successful results in the research environment and need further validation
have progressed beyond the stage where research funding opportunities are typically available, but capital from industry or an investment partner is unlikely to be secured at that stage
IOV PoC shall NOT provide funding for proposals:
to fund basic research, to generate models, new projects, or assess the feasibility of a research project;
with prior funding by any other source, i.e. industry sponsorship, an investment partner, or research grant support, unless funds from such sources are devoted to match these of the PoC
APPLICANT ELIGIBILITY
Applicants can be one or more IGC or ITQB NOVA Principal Investigators or Post-Doc researchers.
Co-investigators from other organizations can be added to the application in cases where such co-investigators already share the ownership of prior results, or that agree to share with or assign future rights to IGC or ITQB NOVA as it applies. In such cases, joint ownership or similar agreement needs to be in place, or at least the minimum terms and conditions for joint ownership must be agreed in advance amongst institutions. Such co-investigators from other organizations can only perform up to 10% of the project and those costs are not eligible to request funding from the IOV PoC.
In case of leaving the institution, the award does not follow.
In the case of Post-Doc as lead applicant, the respective PI needs to be in agreement and compliance with either internal IGC or ITQB NOVA rules is mandatory.
PROJECT SUBMISSION AND SELECTION
Application launch – 13th December 2021
Application submission deadline – 1st April 2022, 17h00
Review Panel meeting – April 2022
Event for the announcement of awarded projects – May 2022
Start of projects – not before 1st June 2022, not after 31st Set 2022
Applications will be evaluated by an external panel. Panel review will be supported by the Innovation Department, which will have no vote in the project's decisions. Selection will be made based on a clear background IP, the commercial potential of the technology, as well as the commitment of the researcher and the feasibility and suitability of the suggested plan. Projects will be ranked and granted according to available resources. Final decisions for selected projects will be communicated by mid-May 2022.
Despite eligibility and selection, a detailed plan with steps, milestones, timelines and budget duly identifying Go/No Go decision points and alternatives for development will be critical for funding. Funding will be provided in two tranches, only to be provided based on the positive achievement of the proposed project milestones.
The following criteria will be considered during the evaluation of applications:
Unmet societal and/or market need
Originality
Feasibility
Potential
All the IP related to the proposal must belong to IGC or ITQB NOVA (as the case may be), and be available for licensing (i.e., not encumbered by any prior obligations, such as existing license, sponsored research agreement, ongoing collaboration with an industrial partner, ongoing licensing negotiation, or consulting agreement), or
If IP is jointly owned, joint ownership or similar agreement needs to be in place, and IGC or ITQB NOVA (as the case may be) must have a lead role in commercializing the technology. Any new intellectual property developed as a part of the funded PoC project must be assignable to IGC or ITQB (as the case may be unless matching funds from the other institution is in place).
There is no limit on applications per research group. However, only one project can be awarded for the same research group.
Only projects evaluated above the cut-off defined by the panel will be financed.
Additional information:
Compliance with project progress reporting, written reports and/or oral presentations, to members of InnOValley and possibly panel members is a condition of InnOValley PoC award acceptance.
One page of supporting data may be included as part of the application as an appendix. Please refer to the figures in the application text.
No overheads will be charged for the award. Please fill in the budget, and directly incurred total cost only sections, without overheads.
If your project employs the use of biological materials, you will need to provide PDF copies of valid ethical approval:
Where ethical approval has been granted to undertake your project, please provide a PDF copy of such
The opening of the call and submission deadline of completed applications will be announced.
Completed application forms, including a budget, are to be emailed to the InnOValley Head: innovationunit@itqb.unl.pt
Submission form here.