Projects
Projects
"Supercritical Fluid Technology for the preparation of structured hybrid nanoparticles with application in pharma, food and cosmetic industries" (2009-…)

The development of suitable carrier systems is fundamental to overcome barriers to drug's usefulness. This project aims the preparation of new double-walled [polymer-polymer] and hybrid [polymer-lipid] delivery systems. Hybrid formulations are considered an attractive alternative to Polymer-based and/or Lipid-based delivery systems alone, that still present limitations related with inefficient pharmacokinetic, bioavailability or cellular uptake.
The supercritical fluid technology is exploited to develop clean methods, carried out under conditions that have minimal detrimental effects on the carrier materials and pharmaceutical substances, and produce systems with the best properties for adequate delivery of the bioactive compounds. Alternatively to conventional methods, single-step and solvent-free techniques are optimized to process carriers and active compounds under mild conditions. Particles are produced from gas-saturated solutions, or by supercritical anti-solvent precipitation processes.
"Development of Phytopharmaceutical ingredients with application in Inflammatory Bowel Diseases"(PhD Project - Bio-Engineering Systems) (2011- 2015)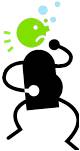 Inflammatory bowel diseases (IBD), are a debilitating chronic relapsing-remitting disorder that afflicts millions of individuals mainly in developed countries and which is associated with severe socio-economic problems. Patients with IBD need multiple and long term medications.
The project proposed aims the evaluation of FV-rich extracts (and their formulations) as preventive agents and/or therapy adjuvants of Inflammatory Bowel Diseases (IBDs).
The main objective is to investigate the effect of the bioactive concentrates on several inflammatory mediators using a novel in vitro model of inflamed intestinal mucosa (that is intended to be developed within this project) and correlate the response with the chemical composition.
"Overcoming CNS-barriers by the development of hybrid nanostructured systems for nose-to-brain drug delivery using precipitation clean technologies." (SFRH/BD/77350/2011) (2012-2016)
Nose-to-brain drug administration and the therapeutic viability of this route have been investigated for rapid and effective drug transport and still face enormous challenges.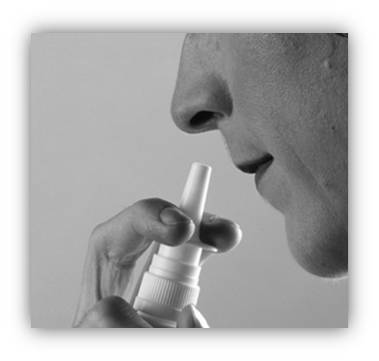 The main objective of this project is the development of multilayered and hybrid nanostructures (HDS) with strong mucoadhesive properties as drug delivery systems for nose-to-brain administration.
HDS, composed by [polymer-lipid] or [polysaccharides-Lipid] or [polysaccharides-polymer] are produced through one-step or multi-step supercritical fluid (SCF)-processes under conditions that have minimal detrimental effects on the carrier materials and in pharmaceutical substances.
L-DOPA and Taxol are explored as drug-models. Unloaded-HDS, [HDS-L-DOPA] and [HDS-Taxol] are characterized in terms of solid-state, drug load and release kinetics and evaluated for their toxicity and safety in nerve cells. The most promising HDS's will be further investigated for their transport efficacy across the Blood Brain Barrier using an human in vitro cell model.
"Particle Engineering for Targeted Drug Delivery - Preparation of Gas-filled Porous microParticles(GPPs) and Microbubbles (MBs), using sc-Fluid strategies" (2011-…)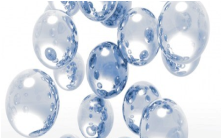 Microbubbles, MBs (that refers to gas comprised in solid shell), destroyed precisely on the target site upon ultrasound triggering, showed to be able to transiently enhance permeability of several biological barriers, such as the blood-brain barrier, small blood vessels, or cell membranes and thereby facilitate the delivery of bioactive substances into tissues and cells.
The main goal of this project is to study an innovative approach to develop Gas-filled Porous microParticles (GPPs) and microbubbles (MBs), for ultrasound-guided drug delivery
Although, there are numerous examples of particle formation with supercritical fluids, these encapsulated gas-vehicles, like MBs or GPPs have not been explored. With this project, we expect to produce microbubbles and new gas-filled porous microparticles with different compositions and physicochemical properties.
"BioNIO – Isolation of Bioactive Natural Ingredients from Opuntia spp. Valorisation of varieties from Alentejo." (FCT- PTDC/AGR-AAM/099645/2008) (2010-2013)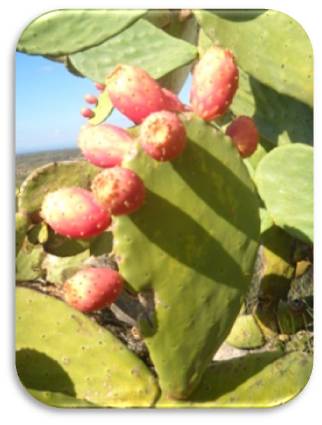 The cactus Opuntia is a xerophytic plant, well known for its bioactive properties, and mainly grows in arid and semi-arid regions. Low water requirements and high water use efficiency make this plant suitable for cultivation in very harsh environmental conditions.

The main objective of this project is to valorise the cactus Opuntia, which spontaneously grow in the south of Portugal, namely in the region of Alentejo, through the development of clean processes for the isolation of extracts/concentrates that could be considered functional ingredients, with high positive biological activities and with potential application in emergent industries, such as the nutraceuticals, nutricosmetics and cosmeceuticals and functional agro-food products.
"Development of novel gelatine-based drug delivery systems using supercritical fluid technology" (FCT- PTDC/EQU-EQU/104552/2008) (2010-2013)
The combination of the chemical versatility of an ionic liquid (IL) with the morphological flexibility of gelatine (G) generated a new gelatine-based biomaterial (IL-G). The excellent tuneable solvent power of ILs mixed with the biocompatibility and bioavailability of a natural biopolymer like G, makes this innovative material an excellent candidate for developing new drug delivery systems, an important potential application that remains unexplored.
The aim of this project is to investigate the potential of this new material for preparing efficient drug delivery systems. In this work SCF techniques are explored alone or integrated with conventional methodologies.
"Preparation of improved delivery systems for the administration/targeting of APIs" (Acção Integrada Luso-Espanhola nº E-111/10, CRUP) (2010-2011)
This project joins the competences of the Nutraceuticals & Delivery Group (IBET/ITQB-UNL) and High Pressure Process Group( Chemical Eng Department, University of Valladolid), aiming the preparation of micro and/or nano-scale hybrid particulate systems (lipid/polymer, lipid/lipid or polymer/polymer) with application in the target delivery of bioactive model compounds. The work developed involved high pressure precipitation techniques, fundamental studies (phase-equilibria measurements) and modulation.

---
---
"Polymer plasticization and compatibility using Green Technologies. Application of ionic liquids and supercritical fluids" (PTDC/QUI/71398/2006) (2008-2011)
"Green" production of cyclodextrin-based matrixes using supercritical carbon dioxide (PTDC/QUI/66086/2006) (2007-2010)
"Fitoquímicos e fibras de maçãs de variedades regionais das beiras e de cultivares exóticas e seus benefícios para a saúde" (sub-contratação do IBET pelo Projecto Agro 930/2006.09.0040012) (2006-2008)
"Preparation of Lipid Based Nano Delivery (LBND) systems using supercritical fluid technology" (POCTI / CTM / 61770 / 2004) (2005-2007)
"Natural Antioxidants"(POE –Medida 3.1, Cont: 03/2003/00068/192) (2002-2004)

---
---
"Development of new functional products and scientific support of health claims" -Sumol+Compal (2009 - Present)

"Desenvolvimento De Novos Produtos De Base Vinagre" - contract iBET / Comtemp, Companhia dos Temperos Lda (2011-2012)
"NutracorkK" (QREN) - contract iBET / Amorim Cork Research & Services, Lda (2011-2013)
"Greentree" - contract iBET / Nutrigreen, Lda (2011-2012)
"Development of Innovative products for beverage industry"– contract iBET /SumolCompal (2009-…)
"Azeite + Global" (QREN) - contract iBET / Sovena - Comércio e Industria de Produtos Alimentares, S.A. (2010-2012)
"Development of New Bioproducts with application in food oil industry" – contract iBET / Sovena - Comércio e Industria de Produtos Alimentares, S.A. (2005-2008)
"Development of New Bioproducts with application in sugar industry" – contract IBET/RAR-REFINARIAS DE AÇÚCAR REUNIDAS, S.A (2004-2006)
"Thermal Resistence Improvement of Cork by the Supercritical Fluid Extraction of Low Molecular Weight compounds" contracto IBET / AMORIM FLORESTAL – INDÚSTRIA, COMÉRCIO E EXPLORAÇÃO, S.A. (2004)
"Extraction of Squalene from Shark's Oil using supercritical CO2"– contract IBET /CRISTAL FISHING LIMITED