Master in Biochemistry for Health
Applications are open until July 16th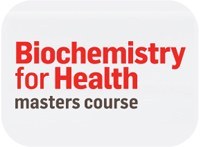 Oeiras, 18.05.2018
Applications for the Master Course in Biochemistry for Health are open until July 16th.
This Master relies on the strong scientific and educational expertise of Faculdade de Ciências e Tecnologia FCT NOVA, Faculdade de Ciências Médicas NMS|FCM, and Instituto de Tecnologia Química e Biológica António Xavier ITQB NOVA, all from Universidade Nova de Lisboa, to access multidisciplinary areas of research and development in several sectors of industry and services related to human health, including pharmaceutical industry, clinical analysis, and biotechnology.
The Master Programme in Biochemistry for Heath provides a critical and analytical perspective of human health from a biochemical point of view. Students have the opportunity to gain strong basic knowledge in Biochemistry, especially in its interface with Biophysics, Biology, Biotechnology, Chemistry (particularly with a pharmacological perspective), and Social Sciences.
Interested students should submit their application using the form available at the Master Course website.