New European Research Infrastructure Consortium approved
Instruct is now Instruct-ERIC and ITQB NOVA is the Portuguese representative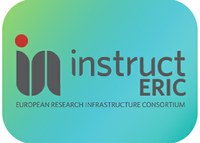 Oeiras, 11.07.2017
Instruct is a pan-European research infrastructure in Structural Biology, making high-end technologies and methods available to its users since 2012. Portugal is a member country and this has allowed our scientists to gain access to the most advanced tools in the fields of protein sample preparation, biophysical characterization, X-ray Crystallography, NMR, Cryo-EM and MS.
This year, Instruct has been able to secure funding to expand the network and services and now the European Union has approved its statute as European Research Infrastructure Consortium (ERIC). Instruct-ERIC will provide the stability and sustainability for Instruct services to the structural biology community and to other life sciences communities within Europe.
Portugal participates in Instruct as an Affiliate Centre designated as PCISBIO (Portuguese Centre for Integrated Structural Biology). This Centre integrates research groups from six Portuguese Universities and iBET, one private non-profit Institution and also the Portuguese networks on NMR and Mass Spectrometry. The Portuguese participation at Instruct has been financially supported by the Portuguese funding agency FCT but from 2018 onwards ITQB NOVA, with Maria Arménia Carrondo as coordinator, will represent Portugal and the support will be endorsed by those Institutions, namely ITQB NOVA, FCT NOVA, FC UL, UC, UA, UP, UM and IBET.
Portugal is one of the founding members of Instruct and has also participated as a founding member in the establishment of Instruct as Instruct-ERIC.
The Instruct-ERIC Ceremony will be taking place on18th July at the Royal Society, in London.