3D-BioInfo-PT Introductory Workshop
22nd & 23rd September
When

22 Sep, 2022 09:30 AM

to




23 Sep, 2022 07:30 PM

Add event to your calendar

iCal
This hands-on workshop will cover the basics of Linux usage, molecular visualization tools, docking, molecular dynamics, and quantum-mechanical energy calculation/structural optimization. The workshop is aimed at researchers starting in the field of computational biology, or those that wish to expand their technical skills in that direction.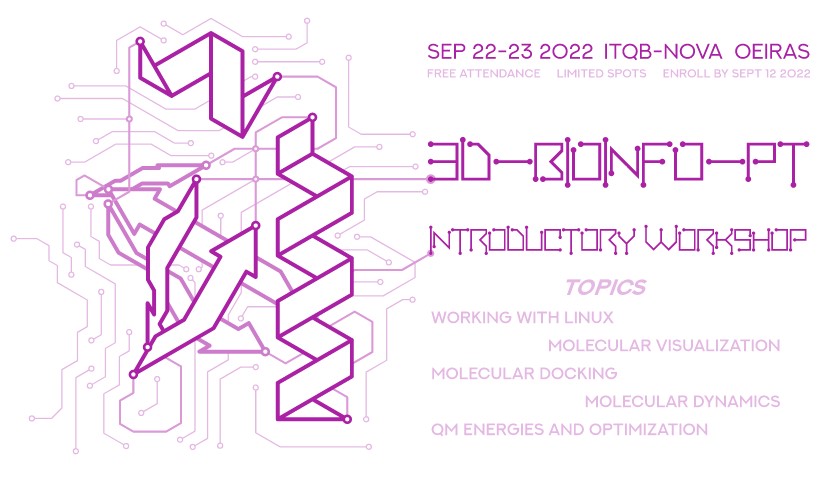 Courses will be lectured/tutored by:
Bruno L. Victor – FCUL
Irina Moreira – CNC UC
Manuel N. Melo – ITQB-NOVA
Miguel Machuqueiro – FCUL
Paulo J. Costa – FCUL
Paulo Martel – UAlg
Rita Melo – IST
Sérgio F. Sousa – FCUP

Attendance is free of charge, but requires registration. Note there are limited attendance spots. Attending students are expected use their own laptops for the practicals.