[Frontier Leaders Seminar] with Darren Dixon
Next seminar will take place on September 24
When
24 Sep, 2021

from




11:00 am

to

01:00 pm

Where

ITQB NOVA Virtual Auditorium

Add event to your calendar

iCal
Next Friday, September 24, the Frontier Leaders seminar series will host Darren Dixon from the University of Oxford, UK, who will discuss "New Broad Scope Catalytic Strategies for Amine and Complex Natural Product Synthesis".

Title: New Broad Scope Catalytic Strategies for Amine and Complex Natural Product Synthesis
Speaker: Darren Dixon
Affiliation: Chemistry Research Laboratory, Department of Chemistry, University of Oxford, UK

Host: Rita Ventura

Abstract: Amines are fundamental chemical motifs commonly found in molecules of importance to chemistry, biology, and medicine. Their Lewis basic properties arising from the lone pair of electrons make them ideal as ligands for transition metal catalysts and organometallic complexes. In nature, they are often found contained within alkaloid secondary metabolites produced by organisms such as bacteria, fungi, and plants. Many of these possess important pharmacological activities some of which are exploited currently in the clinic. With such widespread utility and application, new strategic approaches for their synthesis allowing effective, reliable and broad-scope access would have a far-reaching impact across synthetic chemistry and into the biomedical sciences. In this presentation, new, user-friendly broad scope reductive and oxidative strategies using abundant nitrogen-containing monomer sets – including amides, primary amines, and imines – as substrates for carbon bond formation will be described. The presentation will include details of the new synthetic methodologies as well as their provenance and applications on complex natural product total synthesis. More information.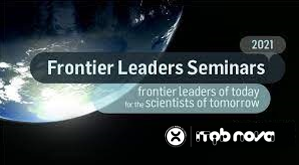 The seminar series Frontiers Leaders of Today for the Scientists of Tomorrow is specially designed to integrate the PhD candidates and brings to Portugal eight renowned researchers in biology and chemistry, selected among the recipients of ERC Advanced Grants. This seminar series is supported by Fundação Calouste Gulbenkian.