[Frontier Leaders Seminars] with Michal Hocek
Next seminar will take place on November 19
When
19 Nov, 2021

from




11:00 am

to

12:00 pm

Where

ITQB NOVA Auditorium

Contact Name

Rita Ventura

Add event to your calendar

iCal
Title: Modified nucleosides, nucleotides and nucleic acids for medicinal chemistry, diagnostics and chemical biology
Speaker: Michal Hocek
Affiliation: Institute of Organic Chemistry and Biochemistry, Academy of Sciences of the Czech Republic and Faculty of Science, Charles University in Prague
Abstract:
The first part of the lecture will summarise recent results in design, synthesis and development of new nucleosides and nucleotides with antitumor and antiviral activities, in particular 7-hetaryl-7-deazapurine and hetero-fused 7-deazapurine ribonucleosides that act through incorporation to DNA causing DNA damage and apoptosis. The second part of the talk will cover the synthesis of modified nucleoside triphosphates and their use as building blocks for enzymatic synthesis of modified nucleic acids (DNA or RNA) and their applications in diagnostics (redox labelling and electrochemical genosensors), imaging (fluorescent labelling) and chemical biology (cross-linking with proteins or regulation of transcription).
Short Bio:
Michal Hocek obtained his PhD in Institute of Organic Chemistry and Biochemistry , Academy of Sciences of the Czech Republic, in 1996 and did his Postdoc studies at the Department of Chemistry, Université Catholique de Louvain, Belgium. He's currently group leader at the Institute of Organic Chemistry and Biochemistry and professor of Organic chemistry and Bioorganic Chemistry at Charles University. He is a laureate of several awards, such as the Rudolf Lukes Prize for organic chemistry (2019). His main research interests involve medicinal chemistry of nucleosides and nucleotides and bioorganic chemistry and chemical biology of nucleic acids.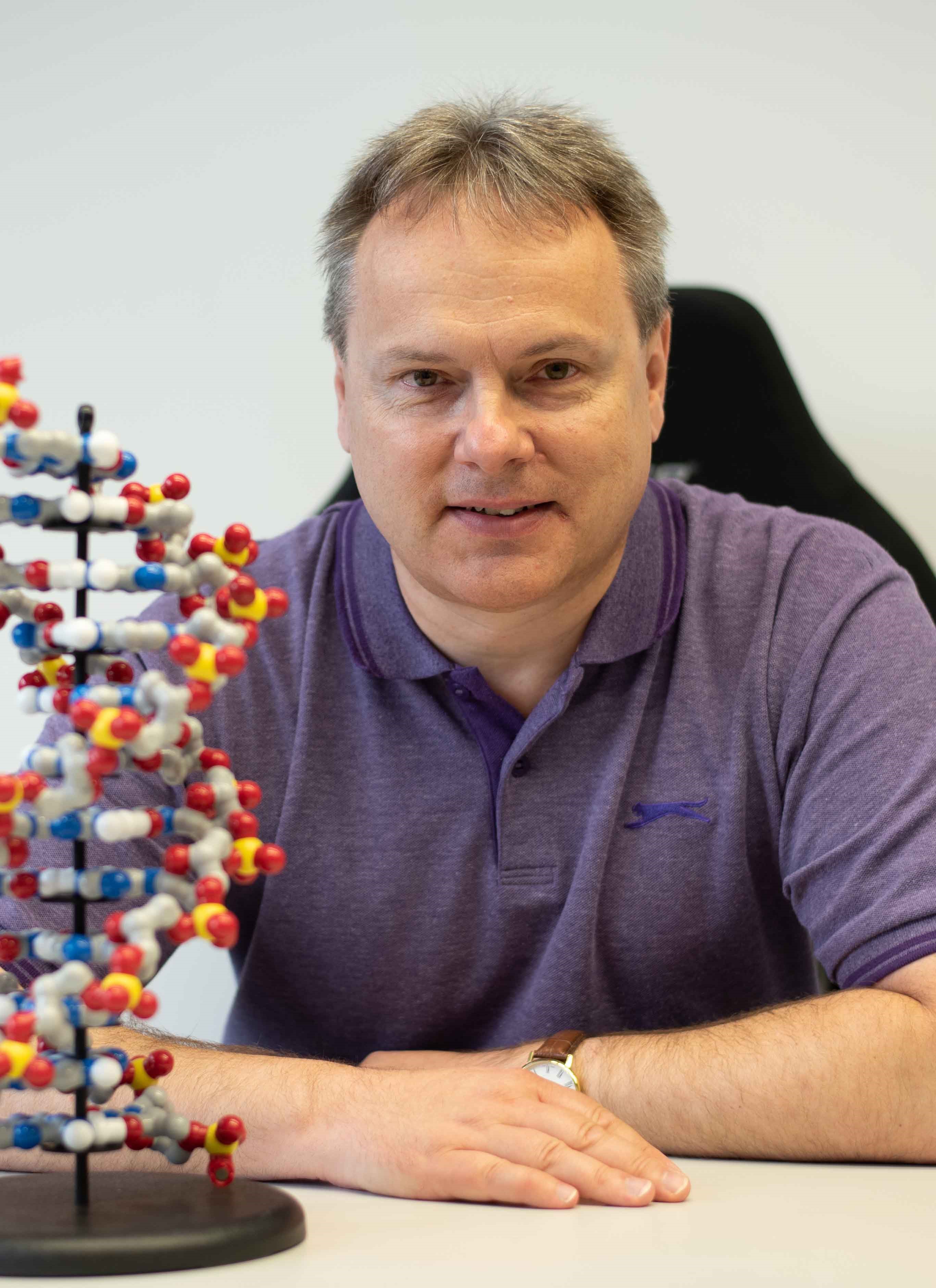 For more information see the website.