1st NOVASAÚDE Workshop on Genetics
NOVA researchers invited to submit communications till July 15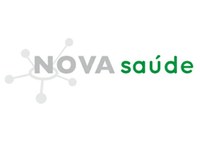 Oeiras, 19.06.2015
The call for communications for the 1st Genetics Workshop of NOVASAUDE, scheduled for October 9, is now open. The goal of this workshop is to foster a thorough discussion about scientific projects in the area of Genetics within Universidade NOVA. NOVA researchers are invited to submit their works till July 15.
Communications must be submitted by email in about half a page and will be selected by the workshop organizing committee, formed by Herminia de Lencastre (ITQB), José Rueff (Nova Medical School), and Isabel Sá Nogueira (FCT). Authors will be informed about the selection of works to be presented in the workshop by September 5.
NOVASAÚDE is an initiative coordinated by Pedro Pita Barros, vice-rector of Universidade NOVA, to connect the organic units within the university and promote an effective cross talks between different disciplines focused on health issues.
See tentative program below
More informations by email

NOVASAÚDE - 1º Workshop Genética
Apelo a Comunicações

No âmbito da NOVASAÚDE, dá-se continuação ao conjunto de sessões científicas na Universidade Nova de Lisboa, desta vez com uma reunião subordinada ao tema Genética.
A sessão terá lugar no dia 9 de Outubro na Reitoria da Universidade Nova de Lisboa, entre as 13h45 e as 18h10.
Este Workshop destina-se a docentes e investigadores da Universidade Nova de Lisboa e tem como objectivo a apresentação de trabalhos num formato que permita uma discussão aprofundada – 10 a 15 minutos para exposição, seguido de debate com a
assistência.
Os autores interessados em apresentar trabalhos neste Workshop devem enviar o seu trabalho por correio electrónico para novasaude@unl.pt até dia 15 de Julho de 2015, caso queiram ver o seu trabalho considerado para esta primeira sessão. Os trabalhos a submeter devem ter cerca de ½ página A4. A decisão de aceitação por parte da Comissão Organizadora será tomada até 5 de Setembro de 2015.
O endereço novasaude@unl.pt pode ser também usado para solicitar esclarecimentos.

Programa Provisório
13:45 – Recepção dos participantes
14:00 – Boas vindas
14:10 – 16:00 – Intervenções de Adriano Henriques (ITQB), Pedro Viana Baptista
(FCT) e Susana Silva (NMS/FCM)
16:00 – 17:00 – Sessão de posters e coffee break
17:00 – 18:00 – Comunicações submetidas