2019 Edition PhD Program - Biology at the Host Microbe Interface
Call for applications is open until October, 2018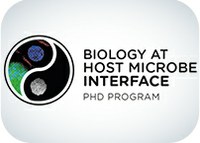 Oeiras, 10.08.2018
The call for applications to the 2019 edition of the PhD Program Biology at the Host Microbe Interface (INTERFACE) is now open until October 15, 2018, at 16h00 Lisbon time. The program will start on February 1, 2019.
Scholarships are available for nine outstanding PhD candidates from different areas of the natural and exact sciences who want to pursue their studies. PhD projects will focus on the understanding of the guiding principles of host microbe interactions, from the microbial as well as host standpoint, and how the host responds to pathogenic microorganisms and/or find novel strategies that may be used therapeutically to prevent the spread of infectious diseases or otherwise contribute to the improvement of human health.
The INTERFACE program brings together three internationally renowned institutions in the Lisbon area, with strong proficiency in the field of host-microbe interactions: Instituto de Tecnologia Química e Biológica, Universidade Nova de Lisboa (ITQB NOVA), Instituto Gulbenkian de Ciência (IGC) and Instituto de Medicina Molecular (iMM).
ITQB NOVA/IGC/iMM provide the INTERFACE program with a rich and exciting training and research environment that can be easily adjusted to specific expectations and needs. INTERFACE students will be exposed to a culture of rigor, excellence, innovation and cutting edge performance at the research, training and administrative levels, that characterizes the three Institutions.
The program will have close ties with biopharmaceutical companies and also with the European Centers for Disease Control and Prevention, which will add to the pool of training opportunities for students.
The program is funded by Fundação para a Ciência e a Tecnologia (FCT).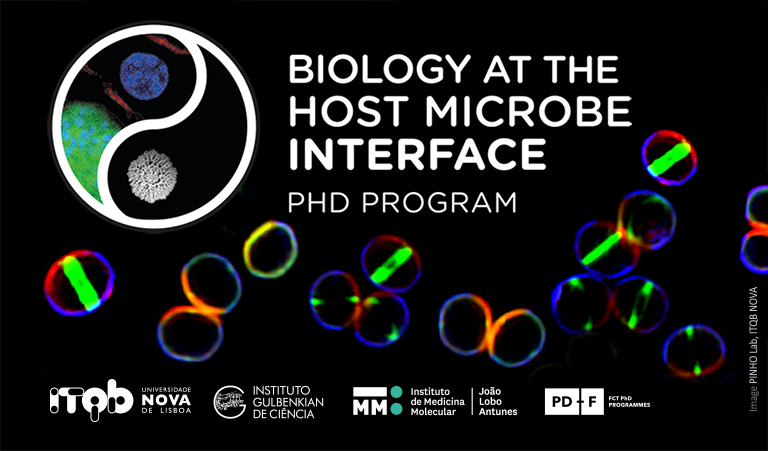 Interested candidates should visit the PhD Program website and access the online application form, where all information can be uploaded.
PROGRAM DIRECTOR
Adriano O. Henriques, ITQB NOVA
PROGRAM VICE DIRECTORS
Maria Mota, IMM
Miguel Soares, IGC