5 researchers awarded in the 2023 InnOvalley Proof of Concept
Pioneer initiative in Portugal rewards promising research projects to solve challenges in society. Funding exceeds 400,000 euros in the 2nd edition and highlights the most innovative projects in the municipality. ITQB NOVA researchers received 4 projects.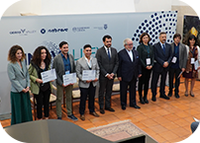 Proposals led by four ITQB NOVA researchers have been awarded in the 2nd edition of the InnOvalley Proof of Concept Fund. Maria Miragaia, Margarida Archer, Ana Pina and Mónica Serrano presented projects on precision antibiotics for pneumonia, proteins for diagnostic tests, biological batteries for electronic skin applications and a nanoplatform to detect pathogens, respectively. A fifth project was awarded to Vítor Cabral, from the Gulbenkian Science Institute, for his project on the development of probiotics for inflammatory bowel disease.
The Prizes were awarded on Wednesday, April 12, in Oeiras. This pioneering initiative in Portugal will award a total of more than 200 000 euros to support the best translational projects in life sciences proposed by researchers from two scientific institutions in Oeiras: the Gulbenkian Institute of Science of the Calouste Gulbenkian Foundation (FCG-IGC) and the António Xavier Institute of Chemical and Biological Technology of NOVA University of Lisbon (ITQB NOVA).
Although it was initially planned that four applications would be selected, this year exceptionally it was decided by the international panel of experts to award five prizes, given the quality of the applications submitted. The applications submitted by Vítor Cabral, from the Gulbenkian Science Institute, and by Maria Miragaia, Margarida Archer, Ana Pina and Mónica Serrano, the four of António Xavier Institute of Chemical and Biological Technology of NOVA University of Lisbon, were thus selected. The topics cover the development of probiotics for inflammatory bowel disease, precision antibiotics for pneumonia, proteins for diagnostic tests, biological batteries for electronic skin applications and a nanoplatform to detect pathogens. Projects must show promising results with innovation potential, with the aim of creating new intellectual property and responding to societal needs.
Launched in 2021, the PoC IOV has in this second edition a 50% increase in the number of applications submitted compared to the previous year, with a total of 21 proposals. The success of the initiative is visible in the projects selected in 2022, in the 1st edition, which were awarded an amount of 200,000 €, and which are developing the winning proposals in a promising way.
As in the 1st edition, the evaluation of the projects was done by a panel of twelve members, professionals with decades of international experience in innovation and leading organisations in seven different European countries. Last year's group of members was joined by Silke Meyns, Director of Patents and Licensing at the Federal Institute of Technology (ETH) in Zurich, and Jan Demolder, Director of Intellectual Property at the Flemish Institute of Biotechnology (VIB) in Belgium, both with a highly successful track record in implementing funding mechanisms of this nature. The panel also welcomed Anabela Carvalho, Partner of Patentree, Electra Gizeli Co-founder of BIOPIX DNA Technology and Neelam Patel, CEO of MedCity, experts in different critical components in the area of innovation.
The InnOValley Proof of Concept Fund is an initiative of the InnOValley Innovation Unit, shared between the FCG-IGC and ITQB NOVA, the result of a partnership between these scientific institutions and the Municipality of Oeiras, which embraced this project within the scope of one of the three pillars of the Oeiras Strategy for Science and Technology. With this model of shared innovation unit, very common in Europe and the United States of America, but so far inexistent in Portugal, another step is taken to bring science closer to the people.
The winning projects are
OMKP1: a new class of precision antibiotics against multidrug resistant Klebsiella pneumoniae
Lead Applicant: Maria Miragaia – ITQB NOVA
Team: Oscar Rojas, Nuno Faria - ITQB NOVA
Human Health & Disease | Antibiotic resistance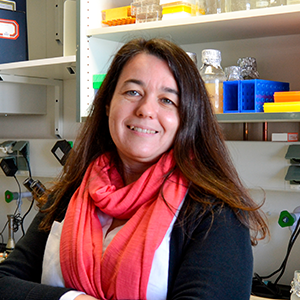 Antimicrobial Resistance is one of the major public health threats worldwide. The situation is so serious that the world health organization (WHO) has established as a critical priority the development of new antibiotics against multidrug-resistant (MDR) bacteria. Of particular concern are infections caused by MDR Klebsiella pneumoniae, for which therapeutic options are urgently needed. Herein we propose a new class of metal compounds (OMKP1), to use as a precision antibiotic against MDR K. pneumoniae infections. In this project, we aim to take this compound into more advanced stages of development, namely by validating its activity in the lab and determining key physicochemical parameters and stability conditions. These data will guide the synthesis of optimized OMKP1 versions with increased activity and stability. Moreover, will enable to definitively establish OMKP1 as a promising chemical scaffold for the treatment of MDR K. pneumoniae infections.
Computational engineered proteins for Flavivirus diagnostics and vaccine development
Lead Applicant: Margarida Archer – ITQB NOVA
Team: Maria João Amorim - IGC, Roberto Lins and Isabelle Viana - IAM Fiocruz-PE, Brazil
Human Health & Disease | Infectious diseases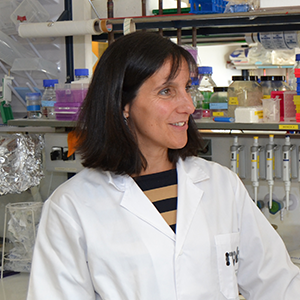 As we all are experiencing, zoonotic viruses are unpredictable threats to human health. Innovative ways to identify, treat and prevent all viruses are in demand. Zika virus (ZIKV) is a newly emergent flavivirus, closely linked to Dengue, Yellow Fever and Chikungunya viruses, mainly transmitted by the bite of infected mosquitoes. To date, there is no prophylactic treatment nor vaccine available against ZIKV and disease control is limited to vector eradication strategies. Researchers from ITQB NOVA, IGC and Fiocruz-PE, Brazil joined complementary expertise involving de novo design of proteins, molecular simulations, protein production, biophysics, immunology, virology and structural biology to successfully address the identified problems. The goal of this proposal is to elucidate 3D structures of computationally designed proteins comprising unique ZIKV epitopes and mimicking human neutralizing antibodies to boost the development of high fidelity diagnostic tools, treatment of ZIKV infections and vaccines to stop virus dissemination, giving our proposal a significant edge of timeliness and novelty.
Coll-Bat: Collagen-based bio batteries for electronic skin applications
Lead Applicant: Ana Pina – ITQB NOVA
Team: Felipe Conzuelo - ITQB NOVA
Bioinspired Peptide Systems | Medical Devices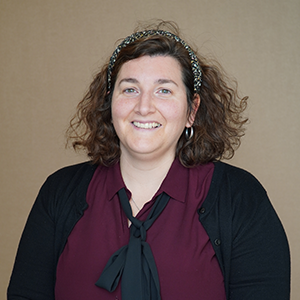 Future electronics will take on more important roles in people's lives, particularly, electronic-skin platforms appear as an attractive approach to enable advanced health monitoring, disease detection, and medical therapies. However, current electronics are rigid, nondegradable and cannot self-repair, while the human body is soft, dynamic, stretchable, biodegradable, and self-healing. The sensing components of electronic skin platforms usually rely on bulky power supplies to work, such as the traditional lithium-ion batteries, which are heavy, rigid, and toxic, limiting the practical utilization of electronic-skin. Other wearable power sources include energy harvesting and self-powered devices such as enzymatic biobatteries and biofuel cells, which are not suitable because they lack conformability, and flexibility, thus restricting operational conditions. Coll-Bat aims to develop an innovative ultra-thin, flexible, and lightweight biobattery entirely made of collagen-like biomaterials able to supply electronic skin devices for health monitoring.
A versatile and cost-e­fective nanoplatform for pathogens detection
Lead Applicant: Mónica Serrano – ITQB NOVA
Team: Adriano Henriques, Catarina Pimentel - ITQB NOVA
Microbial Development | Medical Devices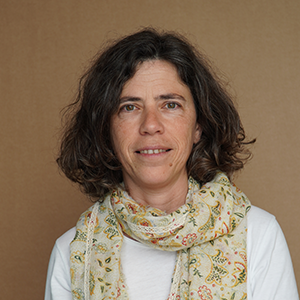 The menace of emerging infections, the recurrence of previous pandemics and the rise in antibiotic-resistant pathogens make the continuous surveillance of pathogens, a critical axis in health policies. Versatile, cost-effective and easy-to-implement diagnostic tests are urgently needed to enable routine environmental monitoring and their large-scale deployment should a pandemic situation arise. We propose the use of a nanoplatform for the display of enzymes to be used in LAMP-based tests, faster and simpler alternatives to traditional PCR tests, for the detection of pathogens. The platform uses Bacillus subtilis spores to display the two polymerases. In preliminary work, we successfully displayed an active RT at the spore surface. We now aim at displaying both polymerases at the spore surface, and to use the resulting spores for the simple, cost-effective detection of relevant pathogens.
Novel next-generation probiotic for treatment of gut inflammation, dysbiosis, and infection in IBD
Vitor Cabral – FCG-IGC
Human Health & Disease | Microbiome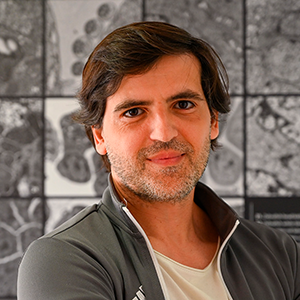 IBD affects over 5 million people worldwide, and over 900 million suffer from obesity. These diseases share symptoms like intestinal inflammation and susceptibility to infections. Antibiotics and anti-inflammatory medications target these symptoms, but have the collateral effect of damaging native intestinal microbes (microbiota), reducing their capacity to protect the patient from consequent infections and promoting recurrent inflammatory episodes. Novel strategies are needed for therapies that target symptoms and/or protect the microbiota from damage, to complement or enhance antibiotic treatments. Probiotics have not yet been shown to be the solution to this issue. Here, we propose a next-generation probiotic therapy using a gut microbiota protective species that can target all three major symptoms of gut inflammatory diseases, by reducing inflammatory episodes, recovering the microbiota from imbalances, and resolving infections. This biotherapy has the potential to complement and enhance antibiotics, leading to patients' faster and better recovery from a disease state.