A Ciência em LA
An invitation from the Laboratório Associado de Oeiras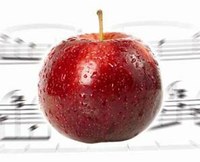 A Ciência em LA
The first seminar of the new seminar series "A Ciência em LA" will bring to Portugal, Alexander von Gabain, Chief Scientific Officer of Intercell AG. "A Ciência em LA" is a joint initiative of the three institutes that constitute the Laboratório Associado de Oeiras: ITQB, IGC and IBET.
Throughout the year, "A Ciência em LA" will bring renowned scientists to discuss the exciting scientific subjects that both stimulate researchers and concern the whole society worldwide.
With a breadth of interests and expertise, from basic science to biotechnology, from entrepreneurship to international clinical trial coordination, Alexander von Gabain will discuss how vaccine development is evolving and how this is being tackled by the pharma industry.
> The slide presentation of the "A Ciência em LA" seminar made by Alexander von Gabain on February 18th is NOW available.
Alexander von Gabain, PhD, is CSO of Intercell AG, a research-driven biotech company in Vienna, Professor of Microbiology at the Max Perutz Laboratories of the University of Vienna and Foreign Adjunct Professor of Vaccinology at Karolinska Institutet.
Paradigm shifts in vaccine development: From empirical approaches into the center of biotech industry
Alexander von Gabain, Chief Scientific Officer, Intercell AG
Vaccine development has a strong comeback within the pharma industry and the healthcare sector. Progress made in understanding the immune system, dissecting host-parasite interactions and production of biologics has made it possible to tailor vaccines against diseases and pathogens that were out of reach with classical empirical approaches. Identification of highly specific antigens, novel adjuvants and delivery systems allow to overcome previous restrictions in vaccine targets but also to design therapeutic vaccines.
February 18th – 18h00
Fundação Calouste Gulbenkian – Auditório 2
Download poster [pdf]