Advanced Integrated Microsystems PhD Program 2016
Call for applications is now open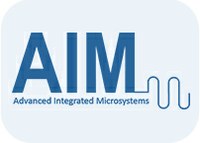 Oeiras, 15.04.2016
The call for applications to the 2016 edition of the PhD Programme in Advanced, Integrated Microsystems (AIM) is now open. Eight FCT-funded fellowships are available to highly motivated candidates interested in the design and implementation of miniaturized multifunctional devices and systems fabricated using top-down and bottom-up micro and nanofabrication techniques. The application deadline is April 30.
This doctoral programme focuses on advanced integrated microsystems and its objective is to offer advanced training that includes: micro/nanofabrication of devices and systems; sensing and actuating; application of devices to physical, biotechnological, pharmaceutical, and biomedical challenges. Microsystem technologies are a deeply interdisciplinary subject, and advanced training at the doctoral level will be both challenging and rewarding, producing graduates with a broad scientific vision, who are knowledgeable in a wide variety of scientific disciplines.
Interested candidates should visit the AIM website and access the online application form, where all information can be uploaded. The doctoral programme will open further calls in 2017 and 2018.
The AIM PhD Programme is funded by Fundação para a Ciência e a Tecnologia and involves research groups from ITQB NOVA, INESC MN, INL, INESC ID, IBB-IST, and FFUL.