An article dedicated to the memory of Antonio Xavier
The role of iron in evolution by R.J.P. Williams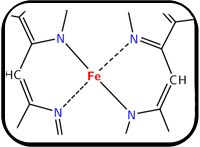 Oeiras, 22.06.11
R.J.P. Williams, Professor at the University of Oxford has dedicated his latest review article on the central role of iron to the memory of his former pupil and ITQB founder, António V. Xavier, highlighing his contribution to iron biochemistry. The article, included in FEBS Letters is now available online.
Excerpt from the introduction:
Antonio came to me at the behest of a friend and scientific collaborator of mine, John Fraústo da Silva, and from the beginning he showed himself to be one of my best pupils. He worked at first in a group of us who were studying the confirmation of AMP, adenosine monophosphate, by NMR.
The work was amongst the first using NMR lanthanide probes. The molecule is mobile internally so our analysis was computer programmed for generating a multitude of similar structures letting the final picture appear as that structure which had the most very similar structures close to it, as is much used in protein structural work. Later Antonio joined a group of mine examining by NMR the structure of cytochrome-c. We showed a little later that the iron of multi-heme proteins had histidine both as the fifth and sixth ligand to the central iron. It was from this starting point that Antonio began his long analysis of especially multiheme proteins. I shall make the central ion of the heme, iron, the subject of this paper.