Animal Cell Technology Course
Registrations are now open for 3rd edition of ESACT course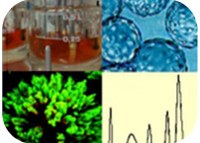 Oeiras, 22.02.2013
Registrations are now open for the 3rd edition of the Animal Cell Technology Course of ESACT, the European Society of Animal Cell Technology, to take place in Costa Brava, Spain in September. The course has the contribution of both iBET and ITQB.
Following on the success of the 1st and 2nd editions, this course provides an overview of animal cell technology, from the more basic aspects to the final application. The intended audience of this short course are those starting their research activity in animal cell technology, whether in academia or in companies, and those wishing an up-date on the state-of-the-art of the field.
The program comprises lectures covering the main topics of Animal Cell Technology and includes slots for the preparation and presentation of case studies by participants, and for group discussions. With an intensive four-day schedule, the course is limited to 30 participants to ensure interaction with the lecturers, who will stay for most of the course. Confirmed lecturers include Terry Papoutsakis (University Delaware, USA), Manuel Carrondo and Paula Alves (iBET, Portugal), Hansjörg Hauser (HZI, Germany), Francesc Gòdia (UAB, Spain), Ashraf Amanullah (Gilead, USA), and Ane Tosltrup (Boheringer Ingelheim, Germany).
Paula Marques Alves (Animal Cell Technology Unit, iBET/ITQB-UNL) and Francesc Gòdia (Universitat Autonoma de Barcelona, Spain) are the organizers of the 3rd edition of the ESACT Animal Cell Technology Course (September 29 - October 3, 2013 in Llafranc, Costa Brava / Spain).