"Ao Ataque!" receives Honourable Mention from Casa das Ciências
The book was created by ITQB NOVA researcher Márcia Alves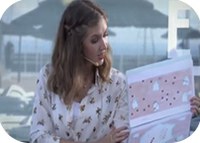 The digital version of the book "Ao Ataque!" had its quality and value recognized by an Honourable Mention from the Casa das Ciências 2022 Award, in the category "Educational Resources". The episode "Cientistas em Casa - Episódio 7 | Uma garrafa sob pressão", from the webseries "Cientistas em Casa", was also nominated in the same category.
Illustrated and written by ITQB NOVA researcher Márcia Alves, the book "Ao Ataque!" explains how the vaccine helps fight diseases caused by viruses such as SARS-CoV-2. The story follows a child, from the moment of vaccination, and takes us on a journey that shows how vaccines help the army of white blood cells to fight invading organisms and defend our bodies. It includes some activities and games for children, with antibodies and macrophages as the main characters.
The book "Ao Ataque!" was edited in partnership between ITQB NOVA and the Municipality of Oeiras in the scope of the "Ciência Aberta a Oeiras" Programme. Overall, 20 000 copies were printed in two editions, which can be found at the City Libraries, including the school libraries. The book was distributed to all students between kindergarten and the 4th grade of public schools in Oeiras.
Casa das Ciências is a digital platform that brings together, validates and disseminates digital resources to support teachers in teaching mathematics and science at different educational levels, rewarding the best resources each year. The aim of the award is to stimulate the production of digital educational resources for science teaching. All materials in the portal are free to use.
Last year, the first five episodes of the webseries "Cientistas em Casa" received the Jury Special Mention Prize, for the "contribute for continuity of science learning during the pandemic".
"Ao Ataque!" - eBook
The book is available in digital format here.