Applications open for Sustainable Chemistry PhD Programme
Applications are open from 23 November to 18 December 2020.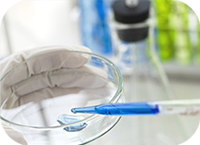 The PhD Programme in Sustainable Chemistry welcomes diversity and aims at recruiting students with a passion to perform research in one of the fields of Sustainable Chemistry. It is currently seeking students with the intellectual maturity to be able to put forward the foundations of a well designed career plan, and who have successfully completed Masters degree in any area of Science and Technology with a sufficient Chemistry content.

Currently, there are two open calls for PhD studentships, one with twelve vacancies by LAQV-REQUIMTE – Rede de Química e Tecnologia and one from ITQB NOVA.
The PhD Programme in Sustainable Chemistry is jointly hosted by three leading Portuguese Universities: Aveiro, NOVA Lisbon and Porto. The Programme is funded by the Portuguese Science and Technology Foundation, following a favorable evaluation by an international panel.
Sustainable Chemistry is an industry-led movement aiming at restoring the reputation of Chemistry as a core Science that can contribute decisively to solve many current societal problems. The expertise put together by the partnership of the three Universities is highly multidisciplinary encompassing all subjects of Chemistry and related areas of Materials, Biotechnology and Engineering that are crucial for the development of Sustainable Chemistry.

Learn more about the programme's curricular structure here and read all the important information for candidates.