Applications open for the 2nd edition of InnOValley PoC
Q&A Session takes place on 24 November, 3pm, in the ITQB NOVA Auditorium. Up to four Proof of Concept projects with translational and innovation potential will be funded with 50 000 euros each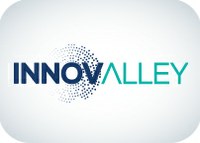 The second edition of the InnOValley Proof of Concept (IOV PoC) call for applications is now open, until January 31st 2023. This funding mechanism aims to identify and fund projects in a translational stage that have shown promising and exciting results with innovation potential and need further validation/proof of concept in any of the scientific fields of ITQB NOVA and IGC.
The total budget for the 2022 call is €200 000 and the awards are typically in the range of €40-50k directly incurred costs only, for up to 12 months. Projects seeking lower amounts could be considered. This way, it aims to help ITQB NOVA and IGC projects move forward in the translational pathway to stages where the data package is robust enough to fill for Intellectual Property Protection and/or be engaged in activities with industry and/or investors.
The InnOValley Proof of Concept Fund is co-funded by the OeirasValley, IGC and ITQB NOVA. The call is open to all Principal Investigators and (Senior) Post-docs from IGC and ITQB NOVA.
Read about the results of the last call and find out more about the 2023 call here.