Applications to ITQB NOVA Master Programmes are open
Do your master in a research and technology environment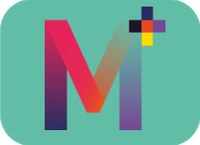 Applications to ITQB NOVA Master Programmes are open. Our Masters abide by the ONE HEALTH concept, with a focus on both people and the environment. The programmes on Biotechnology for Sustainability, Biochemistry for Health, Medical Microbiology and Science Communication are taught with a hands-on approach that allows students to learn directly from researchers who are breaking new ground every day.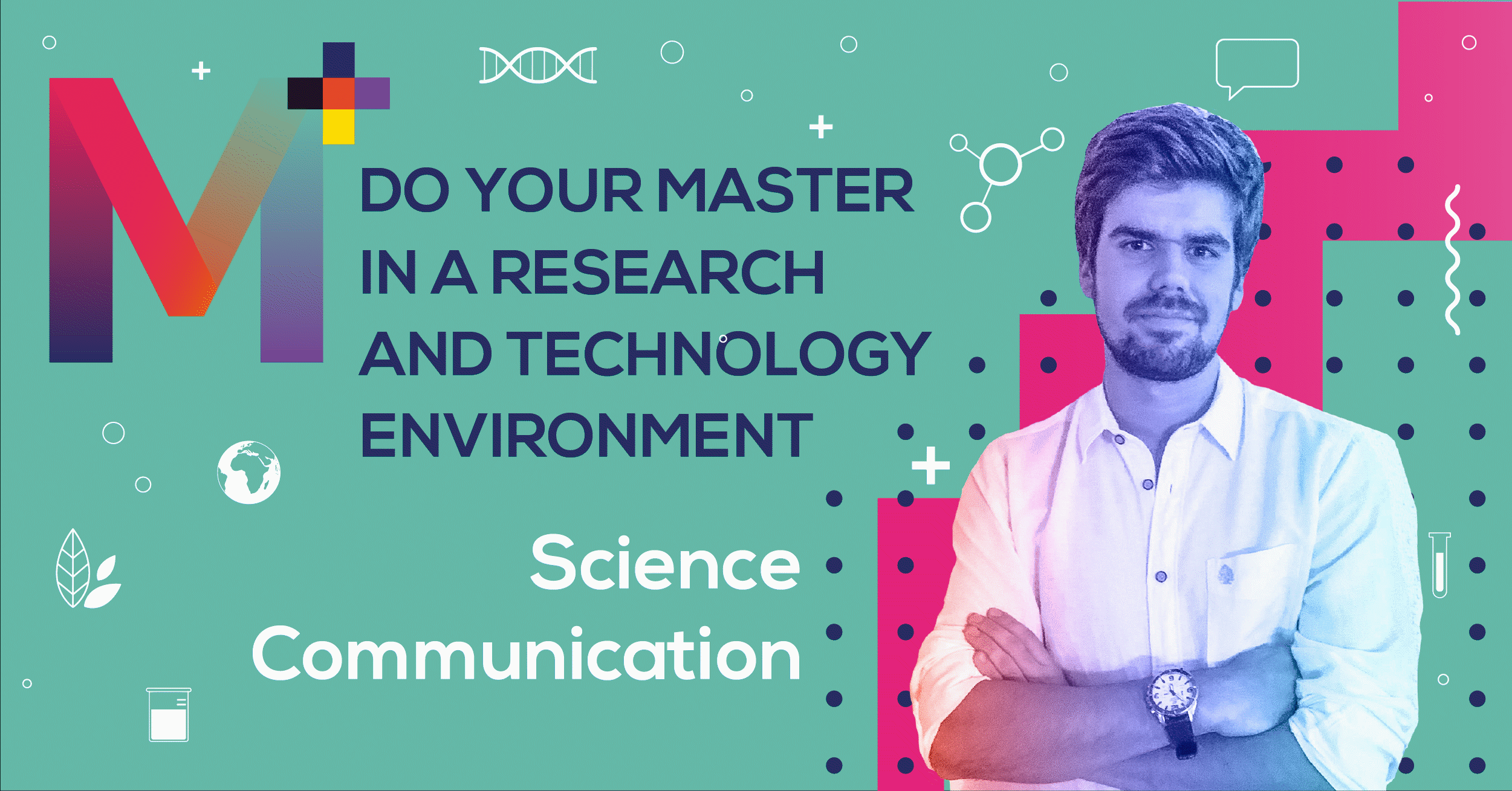 Topics are approached from a basic research point of view, essential to science, and with an applied perspective, covering the most up to date scientific issues. Our students become part of scientific teams that are exploring new paths to achieve a circular economy and sustainability, are using molecular tools to fight pandemic-causing-diseases by viruses or bacteria, or are discovering how to better communicate complex scientific issues to different publics.
Our Masters are developed with the best partners in each field and in close connection with industry. Thesis are carried out in state-of-the-art laboratories, run by multidisciplinary and multinational scientific teams. International students will feel right at home, as most programmes are taught in English whenever non-Portuguese speakers are attending. Our students benefit from a varied approach, learning tools that go beyond their fields, such as how to better communicate their science, prepare a grant application and support technology transfer to industry. Our warm yet competitive environment allows for personalised student support, to help each of you find your own path, during and after the course.
Take a look at our programmes and let us know if you'd like to talk to our researchers!
The Master in Biotechnology for Sustainability prepares students to contribute to the paradigm shift essential to achieve a bio-economy based on sustainable use of resources — the only way to achieve the social and sustainable development of the country and the planet. Students benefit from lab-rotations that allow them to further explore their research interests. Graduates can follow career paths in the Biotechnological industry, public administration and regulatory sectors or Research and Development. This Master Course is coordinated by ITQB NOVA with the collaboration of iBET, INIAV, IGC, INSA and NOVA SBE. Applications for 2020/2021 are open until 13 July (1st phase) and from 27 July to 21 September (2nd phase – remaining places). Students in this master may benefit from ITQB NOVA's participation in the InnovPlantProtect CoLAB.
The Master Programme in Biochemistry for Health provides a critical and analytical perspective of Human Health from a Biochemical point of view. The course discusses multidisciplinary areas of research and development in several sectors of industry and services related to Human Health, including Pharmaceutical Industry, Clinical Analysis, Biotechnology and Drug Design. Theses can be developed in Portugal or abroad, within research labs at any of the NOVA schools, in other institutions or companies. Graduates can explore career paths in the Pharmaceutical Industry, Medical Laboratories, Public Health, the public administration and regulatory sectors or in Research and Development in the medical and pharmaceutical sectors. The programme is a partnership between FCT NOVA, NOVA Medical School and ITQB NOVA. Applications are open from 1 May until 24 July (1st phase) and from 26 August until 10 September (second phase – remaining places).
The Master Programme in Medical Microbiology trains specialists with a multidisciplinary and global view of the sector. Benefiting from a strong practical component, students will develop skills to conduct research, development and innovation on molecular microbiology with emphasis on Medical Microbiology. Students will be prepared to apply cutting-edge laboratory and clinical diagnostic technologies, to better link laboratory diagnostics to clinical practice and therapeutic decision, or to pursue an academic career, for instance by enrolling in a PhD degree. The course is co-organized by four institutions within Universidade NOVA de Lisboa: ITQB NOVA, IHMT NOVA, NOVA Medical School and FCT NOVA. Classes are taught in Portuguese. The 2020/2021 edition is coordinated by IHMT NOVA. Applications are open from 4 May until 22 July (1st phase) and from 18 August until 7 September. (2nd phase- remaining places).
The Master Programme in Science Communication takes a practical perspective and considers three main communication channels: research institutions, educational institutions, and the media. Students discuss the relations between science and society, scientists responsibility in it and the evolution of the concept of science communication. They learn tools for strategic communication and journalism and get to know successful communication projects. Graduates follow careers paths in journalism, science communication, educational institutions or in other institutional settings. The programme is co-organized by ITQB NOVA and by FCSH NOVA. Applications are open until 19 June. This course is taught in Portuguese.
On the 2 June, ITQB NOVA master programmes alumni had talked about the programmes at a Live session. During the session, it was possible to know more about our master programmes from people who have done it, discover why they chose these programmes and how it influenced their path.
Biochemistry for Health, Katharina Dores
Medical Microbiology, Bárbara Ferreira
Biotechnology for Sustainability, Rita Escórcio
Science Communication, Marta Santos
Highlight originally published on 27 April 2020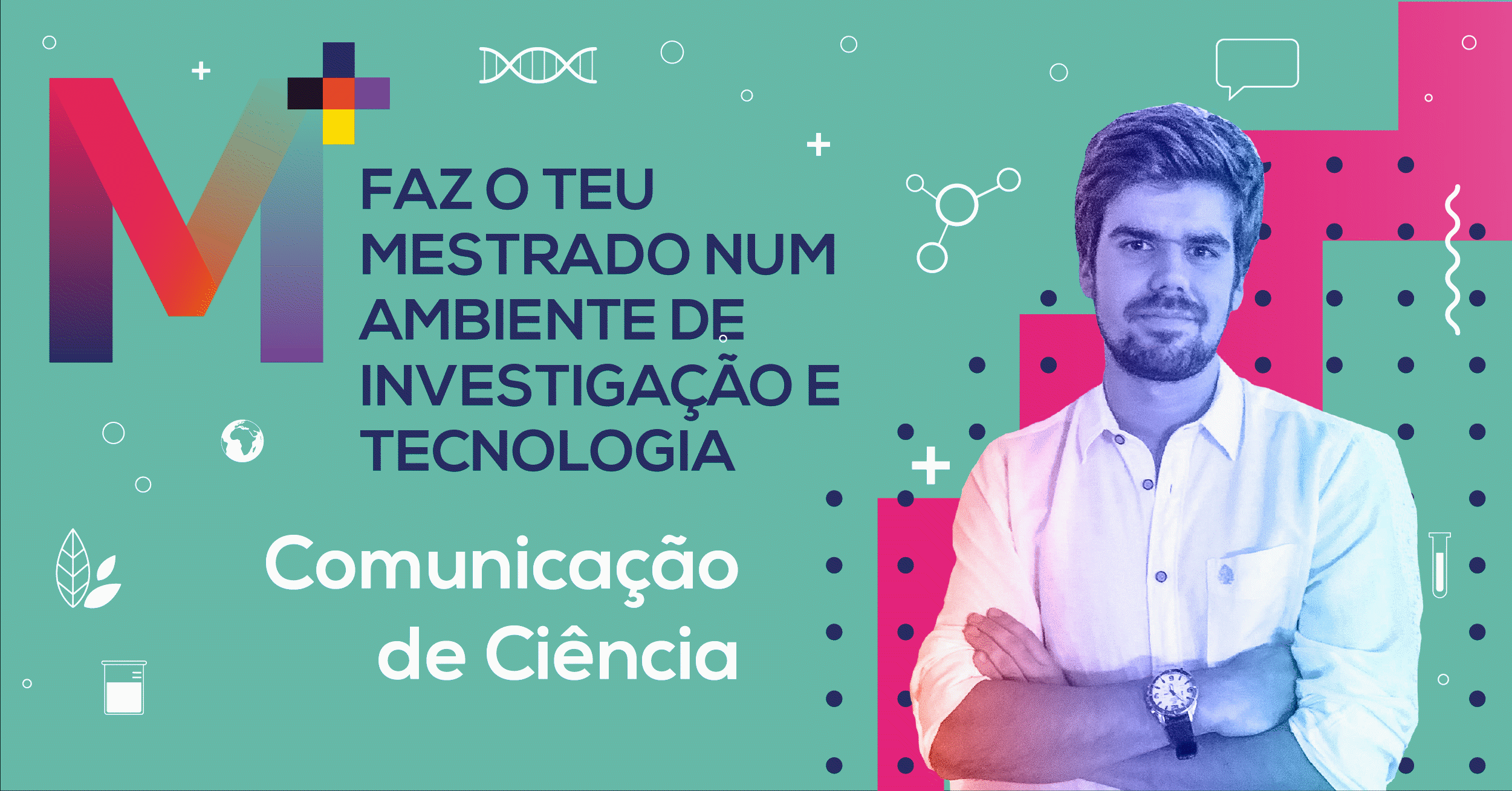 PT
Estão abertas as candidaturas aos mestrados ITQB NOVA!

Os mestrados ITQB NOVA assentam num conceito comum - ONE HEALTH - com foco nas pessoas e no ambiente. Os mestrados de Biotecnologia para a Sustentabilidade, Bioquímica para a Saúde, Microbiologia Médica e Comunicação de Ciência têm uma abordagem prática que permite aos estudantes aprender através de um contacto direto com investigadores que estão na linha da frente da ciência todos os dias.
Os conteúdos são abordados do ponto de vista da investigação fundamental, fulcral na ciência, e da investigação aplicada, sempre a par das questões científicas da atualidade. Os nossos estudantes estão inseridos nas nossas equipas de investigação. Estas trabalham todos os dias para descobrir novos caminhos para a sustentabilidade e a economia circular, ferramentas moleculares que combatem vírus ou bactérias que causam doenças pandémicas, ou como comunicar questões científicas complexas para diferentes públicos.
Os mestrados ITQB NOVA contam com os melhores parceiros em cada área e colaboração estreita com a indústria. As teses são desenvolvidas em laboratórios de vanguarda, em conjunto com equipas científicas multidisciplinares internacionais. Esse ambiente repercute-se nas aulas, e alguns mestrados são em inglês quando há alunos que não falam português. Os estudantes adquirem ferramentas essenciais que vão para além da sua área, e que incluem saber como comunicar melhor a sua ciência, preparar candidaturas a bolsas ou desenvolverem transferência do conhecimento e tecnologia para a indústria. O nosso ambiente acolhedor e competitivo permite um apoio personalizado aos estudantes, de forma a ajudar cada um a encontrar o seu próprio caminho durante e após o curso.
Descobre mais sobre os nossos mestrados, e entra em contacto connosco para falar com os nossos investigadores.
O Mestrado em Biotecnologia para a Sustentabilidade pretende tornar os estudantes capazes de contribuir na construção de uma bio-economia assente no uso sustentável de recursos naturais - a única forma de atingir o desenvolvimento social e sustentável do país e do planeta. Os estudantes têm a oportunidade de fazer rotações laboratoriais, explorando assim as várias áreas de investigação e o seu potencial interesse. O mestrado permite seguir diversos caminhos relacionados com a Biotecnologia vegetal e microbiana no setor da indústria e dos serviços, administração pública e regulação ou Investigação e Desenvolvimento. Este mestrado é coordenado pelo ITQB NOVA e conta com a colaboração do iBET, INIAV, IGC, INSA e da NOVA SBE. As candidaturas para 2020/2021 estão abertas até 13 de julho (1ª fase), e de 27 de julho a 21 de setembro (2ª fase, para as vagas existentes). Os estudantes beneficiam ainda da participação do ITQB NOVA no CoLAB InnovPlantProtect.
O Mestrado em Bioquímica para a Saúde proporciona uma perspetiva crítica e analítica da Saúde Humana do ponto de vista da Bioquímica. Engloba conteúdos e acesso a áreas multidisciplinares em vários setores da Indústria e Serviços relacionados com a Saúde Humana, incluindo a Indústria Farmacêutica, Análises Clínicas, Biotecnologia e design de fármacos. A tese pode ser desenvolvida em Portugal ou no estrangeiro, em laboratórios de investigação de qualquer uma das unidades orgânicas da NOVA, noutras instituições ou em empresas. Os mestres em Bioquímica para a Saúde poderão desenvolver percursos profissionais na Indústria Farmacêutica, Laboratórios Biomédicos, Saúde Pública, administração pública e organismos reguladores, ou na Investigação e Desenvolvimento em biotecnologia médica e farmaceûtica. O mestrado é uma parceria entre a FCT NOVA, NOVA Medical School e ITQB NOVA. As candidaturas decorrem de 1 de maio a 24 julho (1ª fase ) e de 26 a 10 de setembro (2ª fase, para as vagas existentes).
O Mestrado em Microbiologia Médica forma especialistas numa perspectiva multidisciplinar. Através de uma forte vertente prática, os estudantes irão desenvolver as ferramentas necessárias para investigação, desenvolvimento e inovação em microbiologia molecular, com um grande foco na Microbiologia Médica. Os alunos aprendem técnicas e tecnologia de investigação e diagnóstico clínico de vanguarda, de forma a estabelecerem a ligação entre o laboratório de diagnóstico e a prática clínica e decisão terapêutica, mas também para o prosseguimento de carreira académica, nomeadamente através do doutoramento. O mestrado é uma coorganização de 4 unidades orgânicas da Universidade NOVA de Lisboa: ITQB NOVA, IHMT NOVA, NOVA Medical School e FCT NOVA. As aulas são leccionadas em português. A edição de 2020/2021 é coordenada pelo IHMT NOVA. As candidaturas decorrem de 4 de maio a 22 julho (1ª fase ) e de 18 de Agosto a 7 de Setembro (2ª fase, para as vagas existentes).
O Mestrado em Comunicação de Ciência tem uma perspectiva essencialmente prática, considerando três canais de comunicação principais: as instituições de investigação, as instituições educativas e os media. Os estudantes têm oportunidade de discutir a relação entre ciência e sociedade e a responsabilidade dos cientistas nessa relação, de conhecer a evolução do próprio conceito de comunicação de ciência, de aprender e treinar ferramentas de comunicação estratégica e de jornalismo e de contactar com exemplos de projectos de comunicação bem-sucedidos. Os mestres em Comunicação de Ciência seguem percursos profissionais em jornalismo, comunicação de ciência, instituições educativas ou outros contextos institucionais. O mestrado resulta de uma parceria entre o ITQB NOVA e a FCSH NOVA, e é lecionado em português. As candidaturas encontram-se abertas até dia 19 de junho.
No passado dia 2 de junho, antigos alunos dos Mestrados ITQB NOVA estiveram à conversa numa sessão online. Durante a sessão, os alumni partilharam o porquê da sua escolha, a sua experiência e como o curso influenciou o seu percurso profissional.
Bioquímica para a Saúde, Katharina Dores
Microbiologia Médica, Bárbara Ferreira
Biotecnologia para a Sustentabilidade, Rita Escórcio
Comunicação de Ciência , Marta Santos
Notícia publicada originalmente no dia 27 de abril de 2020