Best PhD Thesis 2014
Best Thesis Prize awarded to Ana Filipa Rodrigues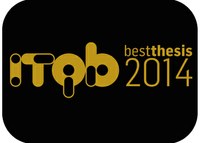 Oeiras, 10.07.2015
And the Best PhD Thesis Prize 2014 goes to… Ana Filipa Rodrigues.
The public announcement was made today by the president of the jury Cândido Pinto Ricardo, during the celebration of the ITQB Day. The award, sponsored by Fundação Jacqueline Dias de Sousa, was handed out by the Rector of Universidade NOVA, António Rendas.
Ana Filipa Rodrigues presented her PhD at ITQB in January 2014 with the thesis "Integrated functional genomics for improved manufacture of recombinant enveloped virus: transcriptional profiling and metabolic engineering of retrovirus producer cells". The work was developed at Animal Cell Technology Unit under the supervision of Ana Sofia Coroadinha and at the University of Minnesota (USA), with co-supervision of Wei-Shou Hu.
The award, established in 2009, aims to recognize the best PhD thesis presented at ITQB each year and is funded by Fundação Jacqueline Dias de Sousa. The selection panel includes Carlos Bandeira Duarte from Universidade de Coimbra, Mário Nuno Berberan e Santos from Universidade Técnica de Lisboa, and is chaired by Cândido Pinto Ricardo from ITQB.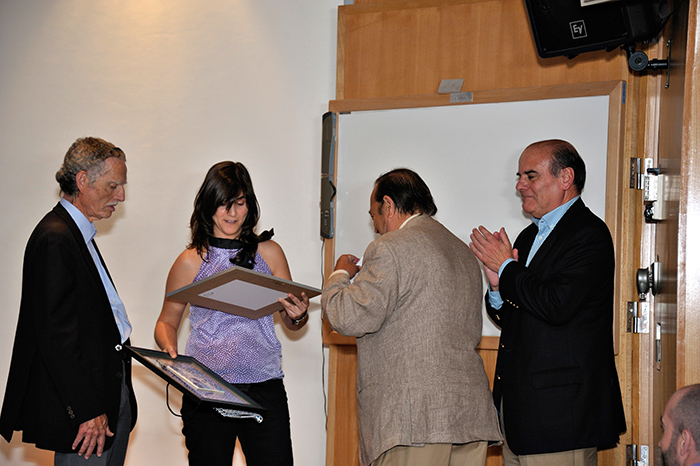 Ana Filipa Rodrigues, ITQB Day, 10th July 2015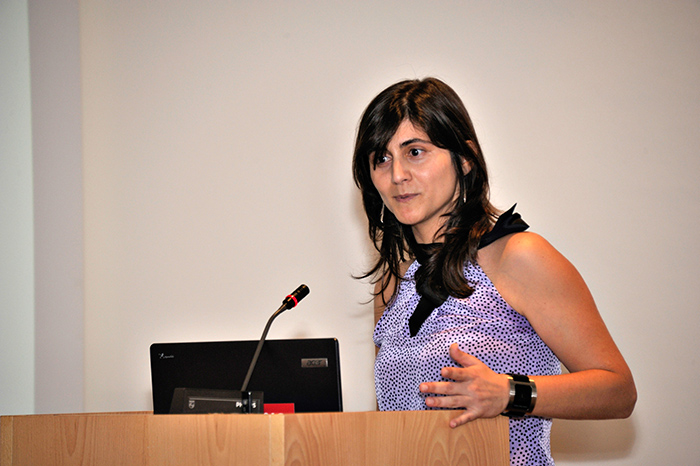 Ana Filipa Rodrigues, ITQB Day, 10th July 2015
Brief description of the awarded thesis
Recombinant retroviral vectors are used for several therapeutic applications including gene therapy, oncolytic treatment and vaccine development. However, their production in sufficient quantities and high quality – critical for application in biomedicine – is extremely challenging.
In this PhD work, functional genomics tools were used to study the physiological and metabolic determinants of human cell lines producing recombinant retroviral vectors. Gathered knowledge was used to genetically engineering producer cells lines to improve production yields and quality of the viral vectors.
This PhD work bridged fundamentals to applied research, contributing to further understand virus-host metabolic interactions and delivering innovative approaches to translate such knowledge on better production of virus-based biopharmaceuticals.