Biochemistry for Health Day
Open day for prospective students on July 2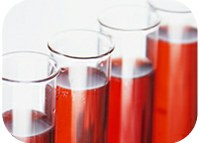 Oeiras, 07.06.2013
All students interested in biochemistry are invited to participate in the Biochemistry for Health Day, scheduled for July 2.
This special event is dedicated to the NEW Master Programme on Biochemistry for Health and is a great opportunity for prospective students to contact with the ITQB and iBET lecturers and get to know some of the research laboratories where Lab Rotations and Master Thesis research may take place.
Programme
14h00 What is ITQB? | Cláudio Soares, ITQB Director
14h10 What is iBET? | Paula Alves, iBET CEO
14h20 Biochemistry for Health – Course overview | Pedro Matias, Master coordinator at ITQB
14h35 How do I fit in? Research activities at ITQB/iBET*
15h15 Visit to ITQB/iBET laboratories (three laboratories of your choice)
* The following ITQB/iBET researchers will be present:
Cláudio Gomes - Protein Biochemistry Folding and Stability
Cláudio Soares - Protein Modeling
Cristina Silva Pereira - Applied and Environmental Mycology
Inês Pereira - Bacterial Energy Metabolism
Isabel Bento - Structure Genomics
Luís Gafeira - Cell Physiology and NMR
Miguel Teixeira - Metalloenzymes and Molecular Bioenergetics
Pedro Domingos - Cell Signalling in Drosophila
Pedro Matias - Industry and Medicine Applied Crystallography
Rita Delgado - Coordination and Supramolecular Chemistry
Attendance is free but registration is required.
Please register by e-mail with the ITQB Coordinator of this Master, Pedro Matias, indicating up to three laboratories you would like to visit (need not limit to the provided list).