Infarmed certification for handling human medicinal products
Analytical Services Unit extends scope of activities to Quality Control and Lot Release of APIs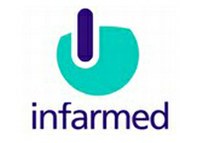 Oeiras, 23.07.2013
The Analytical Services Unit, a joint department of iBET and ITQB-UNL under the executive management of iBET, has been granted a Manufacturer Authorisation from INFARMED that allows it to further extend its scope of activities to quality control and lot release of active pharmaceutical ingredients (APIs), namely human medicinal and human investigational medicinal products.
The authorisation falls under the Art. 40 of Directive 2001/83/EC and Art. 13 of Directive 2001/20/EC, or Good Manufacturing Practices (GMP) and comprises:
• Non-sterile products
• Biological medicinal products
a) Immunological products
b) Cell therapy products
c) Gene therapy products
d) Biotechnology products
• Quality Control Testing
a) Microbiological: non-sterility
b) Chemical/Physical
c) Biological
ASU is therefore maintaining a certified Quality Management System of major importance for the Pharmaceutical and Biopharmaceutical industries. Other services provided by ASU include the development, optimization and validation of analytical methods as well as support in Biopharmaceutical Development.
The maintenance of certified Quality Management System is demonstrative of ASU commitment to quality and therefore of benefit also for other ASU clients such as those from the agro-food and chemical industries or academia.