Discussing Legumes for a Sustainable World
2nd International Legume Society Conference held in Tróia, Portugal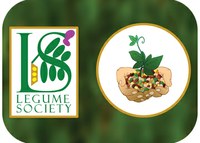 Oeiras, 11.10.2016
Starting today, International Legume Society and ITQB NOVA (Instituto de Tecnologia Química e Biológica António Xavier, Universidade Nova de Lisboa), host the Second International Legume Society Conference. More than 360 participants, from over 40 countries will meet and discuss Legumes for a Sustainable World from 11th to the 14th October, at Tróia resort, in Portugal.
The conference will address Legume Quality and Nutrition, Farming Systems and Agronomy, Stress Responses and Breeding, Legume Genetic Resources and New "Omics" Resources for Legumes. The health and environment benefits as well as the marketing of legumes will be transversal topics throughout the conference. Special attention will be given to foster the interaction of researchers and research programs with different stakeholders including farmers and farmer associations, seed/feed and food industries, and consumers.
Portuguese Secretary of State for Agriculture and Food, Luís Medeiros Vieira, representing Portuguese Minister of Agriculture, Forestry and Rural Development, will be present at the Opening Cerimony at 9h00 on 12th October with ITQB NOVA Dean Cláudio M. Soares, Former President of Global Pulse Confederation Hakan Bahceci, President of International Legume Society Diego Rubiales and the Representant of Local Organizing Committee Pedro Fevereiro.

For more information
United Nations - International Year of Pulses
In the media
Toda a investigação científica sobre leguminosas debatida em Tróia, Jornal Voz do Campo, 1.10.2016
Second International Legume Society Conference espera mais de 380 investigadores, Vida Rural, 13.09.2016
ILS2: Conferência internacional sobre leguminosas conta com mais de 380 investigadores, Agricultura e Mar Actual, 13.09.2016