Discussing Public Health @NOVA University
ITQB NOVA hosts debate on Public Health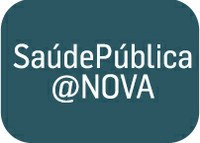 Oeiras, 30.05.2016
On 6th June ITQB NOVA hosts the meeting "Saúde Pública @NOVA", where the main research on Public Health developed at NOVA University will be presented. The meeting will be an opportunity to promote an internal discussion and debate, with different and complementary approaches from several research groups.
NOVA Projects on Public Health from Nova Medical School, Instituto de Higiene e Medicina Tropical, Escola Nacional de Saúde Pública and Instituto de Tecnologia Química e Biológica António Xavier will be presented at the meeting. All NOVA researchers and professors are welcome to join the debate.
NOVA organic units Directors that are responsible for research on Public Health will gather in a round table, to discuss strategies and approaches.
ITQB NOVA Dean, Cláudio M. Soares, highlights "Public Health is fundamental for the well-being of the whole population, and it requires strong investment in research, but also in health professionals and education for the implementation of best practices in the field. Successful Public Health programs have to plan adequate outreach activities, and also to include technology transfer and study its economic implications".
Cláudio M. Soares added "it is great to host this meeting at ITQB NOVA, and I look forward to the debate between researchers from all the different organic units at our University that have been working in the field"
Registration is free but mandatory by 3rd June, by sending an email to novasaude@unl.pt.
In the media
Debate sobre linhas de investigação e «novos caminhos da Saúde Pública», Just News, 5.06.2016