EMBO Installation Grant to ITQB
Project aims to study plant hormone signaling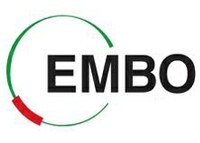 Soon joining the ITQB's team, Sandra Fonseca is one of the ten life science researchers receiving the 2012 EMBO Installation Grant. Currently at Spanish National Centre for Biotechnology (Centro Nacional de Biotecnología, CNB), Sandra Fonseca plans to continue her work in plant hormone signaling and aims to understand how plants sense and regulate a particular hormone – jasmonic acid – involved in reproduction and defense.
EMBO Installation Grants are awarded annually to support talented young scientists with an excellent publication record. While the grants are not meant to cover their own salaries, the scientists receive 50,000 euros annually for three to five years to set up their labs in selected member states.
Portugal will receive an additional grant through Reto Gassmann who works on chromosome segregation at the IBMC. Of the additional grantees, one will move to Czech Republic, one to Estonia, one to Poland, and five to Turkey. According to the information released by EMBO, "the standard of applications has risen steadily, which augurs well for molecular biology in the participating countries"
Since the inception of the programme in 2006, 58 researchers have been funded by EMBO Installation Grants. The grantees also enter the prestigious network of EMBO Young Investigators, which helps them to integrate themselves and their laboratories into the European scientific community.