ERC Consolidator Grant for Cristina Silva Pereira
Project will focus on antifungal strategies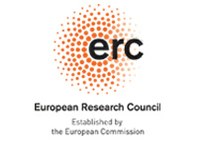 Oeiras, 06.02.2015
Cristina Silva Pereira, head of the Lab of Applied and Environmental Mycology at ITQB NOVA, has just been awarded a Consolidator Grant by the European Research Council (ERC). The funding of almost 2 M€ for a period of five years will allow Cristina Silva Pereira to develop her vision of mimicking the functionality of plant polyesters to develop wound dressing biomaterials that combine antimicrobial and skin regeneration properties.
The research project to be carried out focuses on fungal infections, a largely ignored public health problem that nonetheless causes as much deaths per year as malaria or tuberculosis. New therapies are required to fight these pathogenic agents and preventing the progression of fungal infection in wounds of susceptible populations is an important step in that direction. The vision for this project was inspired by the remarkable antimicrobial properties of the polyester barrier of plant cell walls. The lab of Cristina Silva Pereira has developed a biocompatible extraction method that preserves the plant polyester film forming abilities and their inherent biological properties. The aim of the project is now to better understand this material and work towards the development of clinical applications. Commenting on her grant, Cristina Silva Pereira said "this award is an incredible recognition and a fantastic opportunity to consolidate my research team and develop my vision".
This is the second ERC grant attributed to a researcher at ITQB NOVA. In 2012, Mariana Gomes de Pinho was awarded a similar grant to study the internal organization of the pathogenic bacteria Staphylococcus aureus. According to ITQB NOVA Director Cláudio Soares, "it's great to see once again the excellence of ITQB NOVA researchers recognized by the ERC". And he adds, "On behalf of ITQB NOVA, I want to congratulate Cristina Silva Pereira for her achievement and encourage others to follow her example".
The ERC Consolidator Grants, created in 2013, are designed to support excellent researchers in consolidating their own independent research teams. The sole evaluation criterion of this competitive funding scheme is the scientific excellence of researcher and research proposal. In this ERC Consolidator Grants call for the life sciences, four other Portuguese researchers were awarded: Luis Moita from the IGC, and Bruno Silva-Santos, Henrique Veiga-Fernandes and João T. Barata, from the IMM.

About the awardee
| | | |
| --- | --- | --- |
| | | Cristina Silva Pereira coordinates the Lab of Applied and Environmental Mycology at ITQB NOVA since 2008. She is also Invited Researcher at the University of the West of Scotland and at the Queens' University Ionic Liquid Centre (UK). She studied Applied Chemistry - Biotechnology at the Faculdade de Ciências e Tecnologia da Universidade Nova de Lisboa and started her research career at the Instituto de Biologia Experimental e Tecnológica (iBET). During her PhD, she worked at ITQB, the John Innes Centre and the Institute of Food Research (UK). In the last five years, she published over 30 scientific articles in international journals. As Cristina Maria da Costa, she wrote and published poems and short stories, a hobby that strengthens her scientific creativity. She is the mother of a 3-year old boy. |