Expression of Interest: Marie Skłodowska-Curie Individual Fellowship 2020 Joint Applications
Candidates will benefit from the support of ITQB NOVA's pre-award team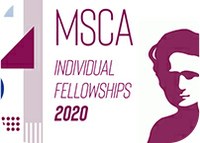 The Instituto de Tecnologia Química e Biológica António Xavier (ITQB NOVA) is now receiving expressions of interest for joint applications to the 2020 Marie Skłodowska-Curie (MSCA) Individual Fellowships. If you are a postdoctoral researcher interested in applying for a prestigious MSCA Fellowship and are keen to have ITQB NOVA as your host institution, we would be happy to hear from you.
ITQB NOVA is an institution within the Universidade NOVA de Lisboa. Its mission is to carry out scientific research and postgraduate training in Life sciences, Chemistry, and Associated Technologies. Its research has been graded Excellent in the recent Evaluation of Portuguese scientific Units, which reinforces ITQB NOVA's role as one of the leading research centres in its field and as a major national and international resource for basic and applied research.
The institute has strong expertise in Molecular Biosciences, driving research with impact in two strategic Horizon 2020 societal challenges: the well-being of human societies (Molecular Basis of Health and Disease) and the environment (Biological Resources and Sustainable Development). With 52 independent labs, ITQB NOVA hosts 500 researchers with different backgrounds and research interests, contributing to a vibrant multidisciplinary scientific atmosphere. Information on suggested projects and supervisors is available below.
Interested candidates are encouraged to send a short CV (max. 2 pages) and a motivation letter (max. 1 page) to itqb.funding@itqb.unl.pt, indicating the research area and/or labs in which they would like to develop their project. Selected candidates will benefit from the support of ITQB NOVA pre-award team throughout the MSCA Individual Fellowship grant writing and application process, to ensure an excellent starting point for a successful application.
Available Projects
1. Photo-Catalytic Reduction of CO2 Mediated by Manganese N-Heterocyclic Carbene Complexes
Supervisor: Beatriz Royo (ITQB NOVA)
2. Coronavirus spike protein: visualizing and hitting a moving target
Lab: Protein Modelling
Supervisor: Cláudio M. Soares (ITQB NOVA)
3. Transdermal delivery of bioactive polyphenolic compounds using biodegradable lipid nanocarriers
Supervisor: Dragana Popovic Correia de Barros (ITQB NOVA)
See also the NOVA call for expression of interest.