First PCISBIO Day scheduled for July 17
ITQB hosts public meeting of national centre for Structural Biology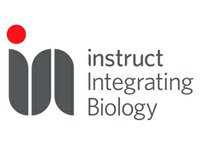 Oerias,14.07.2014
The Portuguese Centre for Integrated Structural Biology (PCISBIO) is organizing its first public meeting to present some of the successful participations in the Instruct programs and to motivate other scientists in Portugal to strengthen the national structural biology infrastructure. The first PCISBIO Day will take place at ITQB on the 17th of July.
PCISBIO is an Affiliate Centre of Instruct, a pan-European Research Infrastructure providing expertise and access to high quality instruments for structural cell biology researchers. The centre integrates research groups from seven Portuguese universities and is supported by Fundação para a Ciência e a Tecnologia.
The 1st PCISBIO Day @ITQB-UNL has the participation of researchers from the centre and also from its Spanish counterpart and will focus on three main topics: Instruct and the Portuguese participation, short reports on successful use of Instruct various programs, and integrative activities at PCISBIO.
Attendance to the meeting is free of charge but registration is requested.