First Portuguese Fellow of American Academy of Microbiology
American scientific society distinguishes Cecilia Arraiano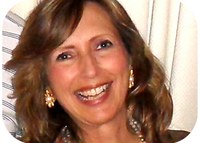 Oeiras, 04.04.2014
Cecilia M. Arraiano, Research Coordinator at ITQB and head of the Control of Gene Expression Laboratory, has been elected Fellow in the American Academy of Microbiology. The Academy will formally recognize the new Fellows on May 20 at the academy luncheon during the general meeting of the American Society for Microbiology, to be held in Boston, US. Cecilia Arraiano is the first Portuguese scientist to be recognized with this distinction.
"The Academy, the honorific leadership group within the American Society for Microbiology, recognizes excellence, originality, and creativity in the microbiological sciences, and your election to this group is a mark of distinction" said Bonnie L. Bassler, Chair of the Board of Governors for the American Academy of Microbiology, in her email to Cecilia Arraiano, announcing the election.
Over the last 50 years, 2,700 distinguished scientists have been elected to the American Academy of Microbiology. Fellows are elected through a highly selective, annual, peer review process, based on their records of scientific achievement and original contributions that have advanced microbiology. A Committee on Elections, consisting of Fellows of the Academy who are elected by the membership, reviews all nominations for Fellowship and recommends to the Board of Governors what action should be taken. Election to Fellowship indicates recognition of distinction in microbiology by one's peers. Over 200 Academy Fellows have been elected to the National Academy of Sciences, while many have also been honored with Nobel Prizes, Lasker Awards, and the National Medal of Science.
"Cecilia Arraiano is one of our top scientists dedicated to microbiology and studies the details of gene expression in bacteria", said ITQB Director, Cláudio M. Soares, "At ITQB , we are all very proud of this distinction".
Cecilia M. Arraiano graduated in Biology at the University of Lisbon and obtained her PhD in Genetics from the University of Georgia, US. She is currently Coordinating Investigator at the Instituto de Tecnologia Química e Biológica of the Universidade NOVA de Lisboa, where she heads the Control of Gene Expression Lab. She is elected member of the General Council of this University and President of the Portuguese Genetics Society. Research wide, Cecilia Arraiano focuses on the control of gene expression in model microorganisms and, in particular, how RNA molecules control the life of the cell. Cecilia M. Arraiano participates in many scientific committees and over the years has been awarded a number of distinctions by her peers. These include the election as EMBO member in 2008, the election as member of the Portuguese Academy of sciences in 2009, and more recently the election as chair of the Workgroup of Women in Science from Federation of European Biochemical Societies (FEBS).