Five FCT investigator positions awarded at ITQB NOVA
Results from the 2015 call are out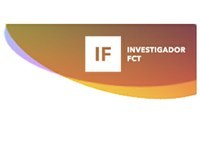 Oeiras, 29.07.2016
The results of the FCT Investigator Programme 2015 are out and ITQB NOVA has secured five positions in this competitive program for the recruitment of researchers to Portugal's R&D centers.
Established in 2012, the FCT Investigator Programme provides 5-year funding to both post-doctoral researchers who wish to make the transition to independent researchers (Starting Grant), already independent researchers, with a proven track record, who wish to consolidate their research skills and establish leadership in their research fields (Developmental Grant), and established independent researchers, with an outstanding curriculum and proof of leadership (Consolidation Grant). In the 2015 call, 1,370 applications were submitted, and after two stages of evaluation 200 were recommended for funding, in all scientific areas.
The FCT Investigator Programme is open to all nationalities and "targets scientists with exceptional track-records and clear potential to develop innovative research". The scientists awarded FCT Investigator grants at ITQB NOVA in 2015 are: Catarina Pimentel, Patrícia Reis and Sandra Viegas, with Starting Grants, Leonor Boavida and Manuela Pereira, with Developmental Grants.
Congratulations to all!