Forest 2050. Thinking the Future
Symposium to discuss the cultivated forest in Portugal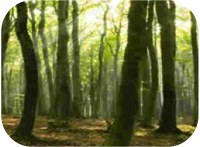 Oeiras, 08.09.11
Registrations are still open for the symposium Forest 2050 - Thinking the Future, an initiative of INRB, ITQB, IBET, and IICT, organized under the framework of the international year of forests. The event takes place on October 6 and 7 in the CAP Auditorium (located within the Estação Agronómica Nacional Campus).
Cultivated forests in Portugal ensure raw material for a variety of industries, while providing important environmental services, both as a sink for carbon dioxide and as promoter of biodiversity conservation. They also play a role in territory organization and in social and economic stability.The symposium aims to reflect on the Portuguese situation of cultivated forests and to foresee the needs of production of forest raw materials, framed in a balanced management of resources, the Portuguese territory and the environmental heritage.
The deadline for registration is 22 September (deadline for abstract submission is September 15).
More infomation at the symposium's Website in Portuguese.