Forest Genomic Meeting on November 26
Registrations now open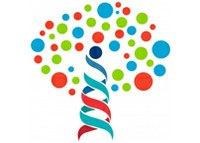 Oeiras, 05.09.12
Registrations are now open for the second edition of Forest Genomics Meeting "Transgenic Forest Trees: time to harvest?" to be held at ITQB on November 26. Participation is free of charge but registration is necessary. The registration deadline is 19th November.
This meeting is the occasion to discuss the state of art on genetically modified forest trees, including the progress achieved during the last 25 years, the analysis of biosafety issues (experimental fields and regulation) and public perception and acceptance of genetically modified trees (see program). Participants are welcome to submit poster communications.
The 2nd Forest Genomics Meeting is organized in the frame of the FCT funded projects microEGo and P-KBBE TREEFORJOULES, in collaboration with IICT, IBET, ITQB, COST Action FP0905, INIAV, LRSV and CiB.