Getting started in research at ITQB
New call for Bolsas de iniciação na investigação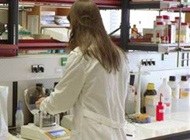 Getting started in research
Science and technology undergraduate students wishing to get acquainted with research can apply to one of the Integration into Research Grants (BII) now available at ITQB under the Ciência 2008 initiative.
This type of grant is designed to foster scientific activity and the development of critical thinking skills, creativity and autonomy in students by integrating them into R&D project teams. Students will be included in one of the research laboratories at ITQB and participate in ongoing research projects, under the supervision of a PhD holder.
The second deadline for applications is November 15th.
More information on how to apply [PT]