Happy Birthday IGC
Instituto Gulbenkian de Ciência celebrates the 50th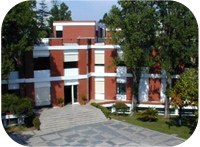 Oeiras, 20.07.11
This year, the IGC celebrates its 50th anniversary.
A partner in our Associate Laboratory, the Instituto Gulbenkian de Ciência is an international centre for biomedical research and post-graduate training created by the Calouste Gulbenkian Foundation on July 19th 1961.
In 1998, under the direction of António Coutinho, the institute was fully re-structured to act as a host institution for new research groups. Under this new mission, the IGC has run several innovative graduate training programmes. Currently, the IGC hosts 138 PhDs and 124 PhD students in 47 research groups.
The 50th anniversary celebration will take place throughout the whole year.