Inauguration of the new facilities of InnovPlantProtect CoLAB
Two Ministers visited Elvas for the inauguration of the new infrastructures of the project, which has already attracted several researchers to the area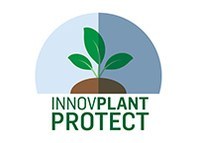 With only three years, InnovPlantProtect Collaborative Lab (CoLAB) is today a national and international reference in the search for innovative biological-based solutions to promote safer, smarter, and more productive crops, resistant to climate change, and more environmentally friendly. Based in Elvas, this collaborative lab has already brought over 40 highly qualified professionals to the interior of Portugal, who have settled in the region with their families, contributing to the enhancement of the territory.
InnovPlantProtect will now have requalified facilities furnished with state-of-the-art equipment capable of increasing and improving the quality of the research carried out. The opening ceremony took place today, 28th July, with the presence of the Minister of Science, Technology and Higher Education, Elvira Fortunato, and the Minister of Territorial Cohesion, Ana Abrunhosa.
The work developed in this lab focuses on the development of products and services, such as biopesticides and resistant plants or new models and methods of diagnosis and monitoring. An example of a partnership that looks to promote environmental sustainability, territorial development and cohesion, creation of qualified employment, and attraction of investment.
The headquarters of InnovPlantProtect are at the Innovation Pole of INIAV in Elvas. InnovPlantProtect is an initiative of Universidade NOVA de Lisboa, led by Instituto de Tecnologia Química e Biológica (ITQB NOVA) and by the research unit GREEN-IT, in cooperation with other research units of NOVA, and has as partners Instituto de Instituto de Investigação Agrária e Veterinária (INIAV), the Municipality of Elvas, Bayer Crop Science, Syngenta Crop Protection, Fertiprado, Centro de Biotecnologia Agrícola e Agro-Alimentar do Alentejo (CEBAL), Associação Nacional de Produtores de Proteaginosas, Oleaginosas e Cereais (ANPOC), Associação Nacional dos Produtores de Milho e Sorgo (ANPROMIS), Casa do Arroz and Federação Nacional das Organizações de Produtores de Frutas e Hortícolas (FNOP).