Innovation Norway at ITQB
Norwegian funding agency searches partners for marine biotechnology in Portugal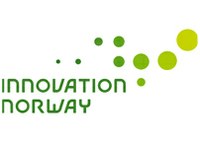 23.04.13
Today, ITQB receives a team from Innovation Norway (IN), the Norwegian Government's most important instrument for innovation and development of Norwegian enterprises and industry, interested in strengthening the ties between Portugal and Norway. The visit is promoted by the Norwegian Embassy of Portugal and organized at ITQB by Marie Curie fellow Elin Moe (originally from the University of Tromsø, Norway) with the aim to present the ITQB as an attractive collaboration partner for Norwegian industry and R&D institutions in the field of marine biotechnology.
Innovation Norway has offices in all nineteen counties in Norway. The visitors integrate the regional board and the management team of the Troms County. Although Troms represents 3% of the Norwegian population, the Troms office has the second highest rate of loans, grants and guarantees to the fish industry and the agricultural sector and novel enterprises within areas such as biotechnology and supply industry for the energy sector. Every fourth year the Troms office visit an international important market for Norwegian trade and industry, and this year the board decided to go to Portugal.
Norway has, like Portugal, sovereignty over vast ocean areas, thus there is a big potential for collaborative projects with benefits for both countries. Collaborations between institutions in Tromsø and Portugal, and between Tromsø-based companies and Portuguese companies, do exist but Innovation Norway is interested in identifying potential new collaboration partners for further development of the marine biotech industry in northern Norway.
The visit at ITQB includes representatives from IBET and BioCant. After presentations from the three institutions, and an emerging marine biotech project at the ITQB, the team visits the Macromolecular Crystallography Unit, the CERMAX and the IBET BioPilot plant.