Innovative bio-based crop protection solutions
InnovPlantProtect - Laboratório Colaborativo (CoLAB)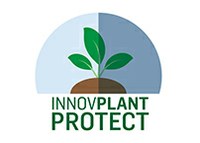 About 40 percent of the world's agricultural production is lost every year due to pests and diseases. Crop yields are further compromised by climate change and by the fact that many of the currently used phytopharmaceuticals may be removed from the market (as planned by the European Union). There is thus a need for solutions that are more sustainable than the current ones, and with less negative impact on agro-ecosystems and biosafety, while targeting Mediterranean crops.
To cope with this scenario, a proposal was submitted to develop a Centre - InnovPlantProtect CoLAB - which, after evaluation by an international panel, obtained the highest classification (15/15) from the Portuguese Foundation for Science and Technology. Working in a market logic, and in partnership with national and international public and private institutions, this centre will develop innovative bio-based solutions for the protection of Mediterranean crops, and new methods for pest and disease detection and monitoring.
InnovPlantProtect CoLAB joins the research unit GREEN-IT "Bioresources for Sustainability" (coordinated by ITQB NOVA), three other units of the New University of Lisbon (NOVALINCS, UNINOVA-CTS and MagIC), the INIAV State laboratory, the companies Bayer CropScience, Syngenta Crop protection and Fertiprado, the City Council of Elvas, the research centre CEBAL in Beja, and several associations of producers, namely Anpromis (maize and sorghum), ANPOC (Protein, Oilseed and Cereal crops), FNOP (fruits and vegetables) and Casa do Arroz (the rice interprofessional association).
With the strong support of the City Council of Elvas, the team will install at the INIAV Campus in Elvas a structure that until the fifth year of operation will hire about 50 scientists, contributing to environmental sustainability and the competitiveness of the national agricultural sector, creating highly qualified jobs (at Post-Doc level) and supporting the socio-economic development of the region.
The proposal, coordinated by Margarida Oliveira (Professor at ITQB NOVA and Director of GREEN-IT), has scientists from four Research Units of Universidade Nova de Lisboa (GREEN-IT, NOVALINCS, UNINOVA-CTS and MagIC) coordinating the five CoLAB working groups.