Integrating PhD holders in Portuguese companies
Núcleo de Bolseiros do ITQB organizes symposium for May 28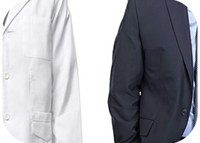 Oeiras, 12.05.2015
PhD holders face increasing challenges in their careers. Addressing this issue, ITQB will host a symposium on the integration of PhD holders in private companies entitled "Integração de Doutorados nas Empresas - Desafios e soluções para o futuro". The symposium, which takes place in Portuguese, is organized by the Núcleo de Bolseiros do ITQB and is scheduled for May 28. Participation in the symposium is free of charge but registration is mandatory.
In Portugal, most PhD holders work in academia or public research institutions and only 4% find jobs in companies (DGEES/MEC, survey to PhD holders, 2012). Changing these numbers requires understanding the needs and perspectives of the Portuguese private sector, and identifying strategies to increase the competiveness of private companies with an effective contribution of PhD holders.
To trigger the discussion on these topics, experienced invited speakers will share the perspectives from the private sector, the public administration, and the research environment: Hélder Cruz, (ECBio/Theraproteins), José Ferreira Machado (NOVA School of Business and Economics), Daniel Bessa (COTEC Portugal), João Jesus Caetano (INTELI/MOBI.E), Peter Villax (Hovione) and Miguel Botelho Barbosa (Agência Nacional de Inovação)
The program includes the presentation of a recent report on the employability of PhD holders in Portuguese companies ('A Empregabilidade dos Doutorados nas Empresas Portuguesas', 2015) by Ana Barroca (Advancis Business Services), followed by a round-table discussion with all the participants moderated by Madalena Queirós, journalist and editor from Diário Económico in the area of Universities and Employment.
With this initiative, Núcleo de Bolseiros do ITQB "hopes to contribute to a more rigorous treatment of this subject and to the design of useful proposals for improving the relationship between PhD holders and the corporate world".
More information can be obtained at the symposium website
--------
No próximo dia 28 de Maio a partir das 14h irá decorrer no auditório do ITQB o simpósio 'Integração de Doutorados nas Empresas - Desafios e soluções para o futuro', organizado pelo Núcleo de Bolseiros do ITQB.
Em Portugal, os doutorados trabalham sobretudo em universidades e institutos públicos de investigação, sendo que apenas 4% trabalham em empresas (DGEES/MEC, Inquérito aos Doutorados, 2012). Torna-se por isso importante esclarecer as necessidades e perspectivas de desenvolvimento do sector empresarial português, identificando e debatendo estratégias para aumentar a competitividade das empresas com o contributo efectivo de doutorados.
Este encontro contará com a participação de oradores convidados ligados ao sector empresarial, à administração pública e à investigação. O programa incluirá uma sessão de apresentações a cargo de oradores convidados e também a apresentação do relatório 'A Empregabilidade dos Doutorados nas Empresas Portuguesas' (Advancis Business Services, 2015). Seguidamente decorrerá um debate com a participação de todos os convidados, da audiência e com a moderação de Madalena Queirós, Editora de Universidades e Emprego no Diário Económico.
O Núcleo de Bolseiros do ITQB espera que esta iniciativa contribua para um conhecimento mais rigoroso da temática e para delinear propostas úteis que beneficiem a relação entre doutorados e o mundo empresarial.
O simpósio terá entrada livre, no entanto o registo é necessário.
Mais informações podem ser obtidas no site do Simpósio.