ITQB and FCT joint research project distinguished
Prémio de Mérito Científico Santander Totta/ Universidade Nova de Lisboa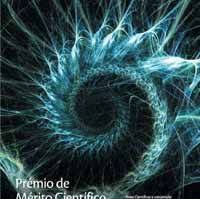 Prémio Santander Totta / Universidade Nova de Lisboa
Oeiras, 10.02.08
In its first edition, dedicated to the Life Sciences, the Prémio de Mérito Científico Santander Totta - Universidade Nova de Lisboa, has been awarded to the researchers Paula Marques Alves from Instituto de Tecnologia Química e Biológica and Rui Oliveira, from Faculdade de Ciências e Tecnologia.
This prize, consisting of a monetary prize of 25.000€, was established within the framework of the Agreement signed two years ago between Santander Totta and UNL and aims to distinguish Research Projects developed by Junior Researchers from, at least, two Schools of this University.
The award ceremony will take place on February 21st at 12h00 at the Reitoria da Universidade Nova de Lisboa.
The winning project, selected out of ten applications, is entitled "Merging systems Biology and Bioprocess Engineering". The award panel, chaired by Maria Arménia Carrondo, Vice-Rector of UNL, included Isabel Sá-Nogueira (Professor at FCT), Pedro Freire Costa (Professor at FCM), Maria Amélia Grácio (Professor at IHMT), Maria Helena Santos (Professor at ITQB), Carla Nunes (Professor at ENSP) and António Vieira Monteiro (Administrador do Santander Totta).
The research project headed by Paula Marques Alves and Rui Oliveira aims to optimize the production of new biopharmaceuticals, such as virus like particles for vaccination, or antibodies for treating certain types of cancer. Both research teams will cooperate in the development of processes to increase the efficiency production of those molecules without affecting their biological activity by integrating bioengineering tools with emerging concepts of biological systems.
The two teams distinguished with this award have complementary research activities: the team of Paula Alves at ITQB-UNL / IBET has a long standing knowledge in the area of Animal Cell Technology, in particular in process development for the production and purification of biopharmaceuticals, like vaccines, recombinant proteins and vectors for gene therapy; the group headed by Rui Oliveira at FCT-UNL / IBET has a large experience in systems biology, bioinformatics, and bioprocess monitoring and control. The subject of the winning project aims precisely to integrate and explore the benefits of complementing these two different disciplines: systems biology and bioprocess bioengineering.