ITQB NOVA is hiring a PI on CryoEM
Applications are open until 21 December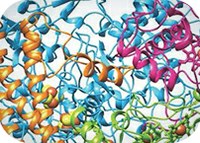 ITQB NOVA is looking for a dynamic and motivated Principal Investigator to establish a new independent group in CryoEM-based Structural Biology. The candidates should:
Hold a PhD in Biology, Biochemistry, or related areas for at least 5 years,
Evidence a strong publication record in Structural Biology,
Have proven experience with scientific publications in CryoEM,
Have International research experience,
Have experience in the supervision of students and/or researchers,
Have excellent organizational, interpersonal and communication skills,
Be fluent in English, spoken and written.
The position is a 6-year contract (possibly renewable according to demonstrated performance), and comes with a salary at the level of Principal Investigator (level 220 of the Scientific Research Career) paid 14 times a year, including with two extra salaries paid in June and November.
The legally binding full announcement can be found at
https://www.itqb.unl.pt/jobs/ref-034-tri-iprinc-2022-en.pdf
Applications should be sent by e-mail until December 21st, 2022