ITQB NOVA opens the labs
Open Labs is targeted to university students wishing to explore research opportunities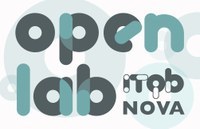 Oeiras, 22.01.2018
On the 8th of February 2018, ITQB NOVA researchers welcome the visit of students interested in joining us to develop their Master thesis, to acquire research experience, to apply for a PhD fellowship or to further enrich their research career.
Visits will follow a very informal format but prior registration is advisable - email Science Communication Office at sci@itqb.unl.pt for inquiries and reservations.
You may also be interested in checking the currently available fellowships at ITQB NOVA and this summer we will have our 3rd Summer Science @ITQB NOVA, that provides the opportunity to experience science in a cutting-edge research institute. During one week, candidates will spend 25 hours in a laboratory of their choice and participate in various round tables and workshops. They will also have the opportunity to participate in social activities that will allow you to meet and interact with scientists and, most of all, have fun.
Please browse through the labs available in each day and choose your labs to visit, at the Open Labs Site.