ITQB NOVA tests Oeiras frontline public servants
Partnership with the Municipality allows for 12000 tests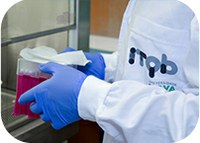 ITQB NOVA and the Municipality of Oeiras are testing public servants for COVID-19. The Municipality, a key partner of ITQB NOVA, has asked for the institute's support to test first respondents, such as police officers and firefighters, who are in constant contact with the population. "Our partnership with the local government has never been stronger, and it made sense to be involved in this testing to give peace of mind to those in the frontline", says Cláudio M. Soares, Dean of ITQB NOVA. So far, close to 2500 tests have been made, and a total of 12 thousand are expected to be processed until the end of 2020.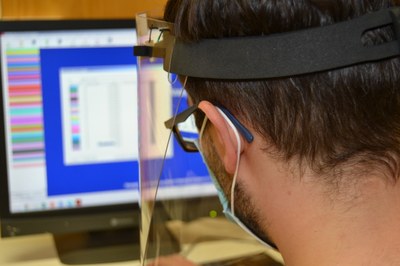 The Group of Health Centres Lisbon West and Oeiras (ACES-LOO) collects the samples at the Fundição de Oeiras. Those are then inactivated during transport, using a medium implemented at ITQB NOVA in partnership with IGC (see below). At ITQB NOVA, a team of 50 volunteers (students and researchers at ITQB NOVA) led by Raquel Sá-Leão runs the RT-PCR tests. "The tests enable identification of infected workers before they show any symptoms", says the researcher. "Those who are infected can then be isolated and receive adequate care. These screenings contribute to prevent outbreaks between their families and friends, colleagues and the entire population".
The diagnostic tests carried out at ITQB NOVA are certified by the National Institute of Health Doutor Ricardo Jorge.
The medium used to inactivate the virus is implemented at ITQB NOVA by a team led by Paula Chicau and Adriano Henriques in partnership with IGC researchers. The virus is inactivated during transportation, allowing tests to be made in BS2 labs. 17 000 test tubes have been produced, supporting testing efforts at Instituto Gulbenkian de Ciência, the Chronic Diseases Research Centre of NOVA and ITQB NOVA, ensuring the safety of the research teams while performing tests for hospitals and health centres.