ITQB PhD Course '11 starts
Opening session takes place next Monday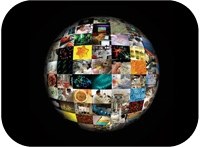 Oeiras, 12.01.11
The 2011 edition of the ITQB PhD course starts next Monday, January 17, with an informal opening session. During this session, the structure of the ITQB PhD Program and the contents of the curricular units will be presented.
The ITQB PhD course begins with four academic modules: Advances in Chemistry and Structural Biology, Trends in Microbial and Cell Biology, Frontiers in Biotechnology, and Science, Culture and Society. Consisting of lectures, practicals and tutorials, these modules provide contact with a wide range of different scientific areas and foster the integration of PhD students in the scientific community.
The remaining modules, Research Training, Free Option, and Bioentrepeneurship, with slightly different formats, take place throughout the PhD period. In this time, students are integrated in research laboratories and develop their own research projects.
The PhD Program also includes the PhD students' Meeting, held in September, and the Frontier Leaders Seminar series. The next seminar in 2011 is scheduled for March 6.
Following the course presentation, the new ITQB PhD students will present their PhD projects.