ITQB welcomes new PhD students
ITQB PhD Program starts January 10th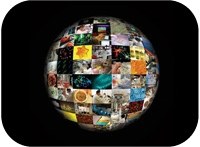 10.01.13
Today, about thirty PhD students will start the ITQB PhD Program curricular course. The welcoming session is presided by ITQB Director, Luis Paulo N. Rebelo. This session includes an introduction to the objectives of the PhD Program, the course structure, and the topics covered in each curricular unit. Afterwards, each student will have five minutes to explain the objectives of his/her PhD research project to the ITQB community.
The ITQB PhD Program has a strong component of research complemented by seven curricular units to which the stundets should commit a tenth of their time. The PhD course reflects the highly multidisciplinary nature of the institute and aims to provide a broad perspective of Chemistry, Life Sciences, and Bioengineering, and prepare students for their future careers.
The PhD course starts with four intensive and full-time format curricular units. Along with the remaining units, the ITQB PhD Course aims to:
to provide a broad perspective of life sciences and bioengineering,
train you in critical thinking and reading of scientific papers,
transmit the importance of multidisciplinarity,
help develop tools useful for both the PhD and the professional life after the PhD,
promote interaction between the students, and between the students and ITQB researchers,
familiarize students with ongoing research at ITQB.
ITQB welcomes all new PhD students and wishes them all the best for their PhD studies.