Legumes for the Agriculture of Tomorrow
Kick-off meeting of LEGATO project starts on March 4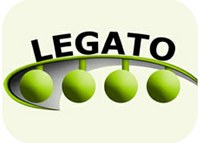 Oeiras, 04.03.2014
The FP7 European project LEGATO (Legumes for the Agriculture of Tomorrow) will be officially launched during the kick-off meeting taking place on March 4 and 5 in Dijon, France. The project, with a European contribution of 4,999,000 Euros, will run till December 2017. ITQB is one of Portuguese institutions involved.
LEGATO is aimed at improving the competitiveness of legumes in European agriculture. Legumes offer major environmental advantages due to their ability to fix atmospheric nitrogen and thus allow significant savings in synthetic nitrogen fertilizer, with the incumbent reduction of energy costs and greenhouse gas production. Used in a cropping rotation, they supply nitrogen fertilizer to the following crop, increase biodiversity, and can reduce pest and disease transmission. Finally legumes are an important source of protein for food and feed and can contribute to Europe's protein autonomy. Despite this, grain legumes represent less than 2% of cultivated arable land in Europe (in contrast to >10% in China and the Americas) and animal feed composition is dependent on imported soybeans, a commodity showing a steady increase in world market prices.
According to Carlota Vaz-Patto, ITQB researcher who coordinates one the project's work packages, the situation in Portugal is even worse. Data from the national institute for statistics show that Portugal produces less than 10% of the grain legumes used for food, which results in a strong outside dependency by the national industry. However, Portugal is recognized for the variety and the quality of its grain legumes and their value both for a healthy diet and as a contribution for sustainable crop production systems. Portuguese partners include, besides ITQB, the Instituto Nacional de Investigação Agrária e Veterinária (INIAV) and the SME Patrimvs (from the group Museu do Pão).
The LEGATO project brings together 17 research institutions and 10 companies or professional associations from 12 European states to focus on breeding and management methods for the principal grain legumes or pulses grown in Europe, the pea and faba bean. Among the actions proposed will be the use of advanced breeding methods taking advantage of recent genomics data, exploitation of genetic resource collections, techniques of high-throughput phenotyping including non-destructive root imaging, legume-based cropping systems including intercropping, and exploration of new food products incorporating legume flours.