ITQB NOVA alumna receives Award for Women in Science
The L'Oréal Portugal Medals of Honour for Women in Science were created to support the development of scientific projects in Portuguese institutions, in the field of Health and Environmental Sciences.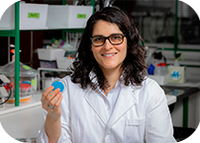 Congratulations to Liliana Tomé, ITQBNOVA alumna, who is one of the four scientists awarded in the 17th edition of the Women in Science' Award, attributed by L'Oréal Portugal.
This year's winners of the Medals of Honor were announced in a digital ceremony, which took place on 24 February. Liliana did her PhD in Chemical Engineering at ITQB NOVA in 2014 and remained as a reseacher until 2018. In that year, after being awarded a Marie Curie individual fellowship, she headed to the Institute for Polymer Materials, returning to Universidade Nova de Lisboa in 2020, this time to join the NOVA School of Science and Technology. Liliana is looking at new ways to more effectively isolate and capture the CO2 released in power plants, preventing it from escaping into the atmosphere.
"I'm developing new membranes to capture CO2, and the innovative character of these membranes consists in the combination of three components - ionic liquids, ionic liquid polymer networks, and porous organic materials - all based on ionic liquids," explains the scientist in the L'Oréal awards press release.

Read here a news article in Público about all of this year's winners.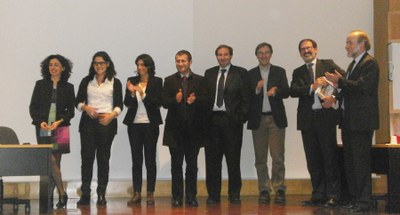 Photo: Liliana Tomé at her PhD defense in ITQB NOVA