Love and betrayal among SARS-CoV-2 proteins wins ECRA prize
Margarida Saramago and Diana Lousa will use the funds for research on COVID-19 therapeutics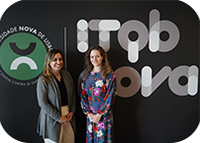 Margarida Saramago, from the Control of Gene Expression lab, and Diana Lousa, from the Protein Modelling lab, are the winners of the 2022 edition of the ECRA Prize. The prize, attributed annually by the ITQB NOVA/iBET Post-Doc Association to promote independent research, has in 2022 the biggest pecuniary amount ever: 14 750 euros, sponsored by ITQB NOVA, Oeiras Valley, STAB Vida, Roche, Air Liquide and Lusopalex. Another novelty is that, for the first time, external members participated in the jury, with a total of 15 members.
The prize distinguishes and finances innovative and highly collaborative R&D frontier research proposals between two distinct but complementary areas. This year, Lousa and Saramago joined efforts in the frontier between molecular biology and computational biology, trying to breakup what could be seen as a "love triangle" essential to the infection of the cell by the SARS-CoV-2 virus: the role of the proteins nsp 14 and nsp 16 in viral replication, powered by nsp 10.
"Nsp14 and nsp16 are Rnase and M-Tase proteins, respectively", explains Margarida Saramago. On the other hand, nsp10 is a co-factor protein, essential to enable the activity of the other two but with no other direct role in the invasion of cells by the SARS-CoV-2 RNA. "This is a love triangle, in which nsp14 and nsp16 do the hard work and nsp10 is the stallion making them happy to keep them working", she explains, in a figurative language. This is where Diana Lousa comes in. "Our aim is to trick nsp10 by designing proteins that have similar features to nsp14 and nsp16 and can attract the stallion so that he no longer interacts with the other two" explains the researcher. "We are breaking nsp14 and nsp16's heart, so that they become depressed and are no longer active", says Lousa, carrying on the romance tale.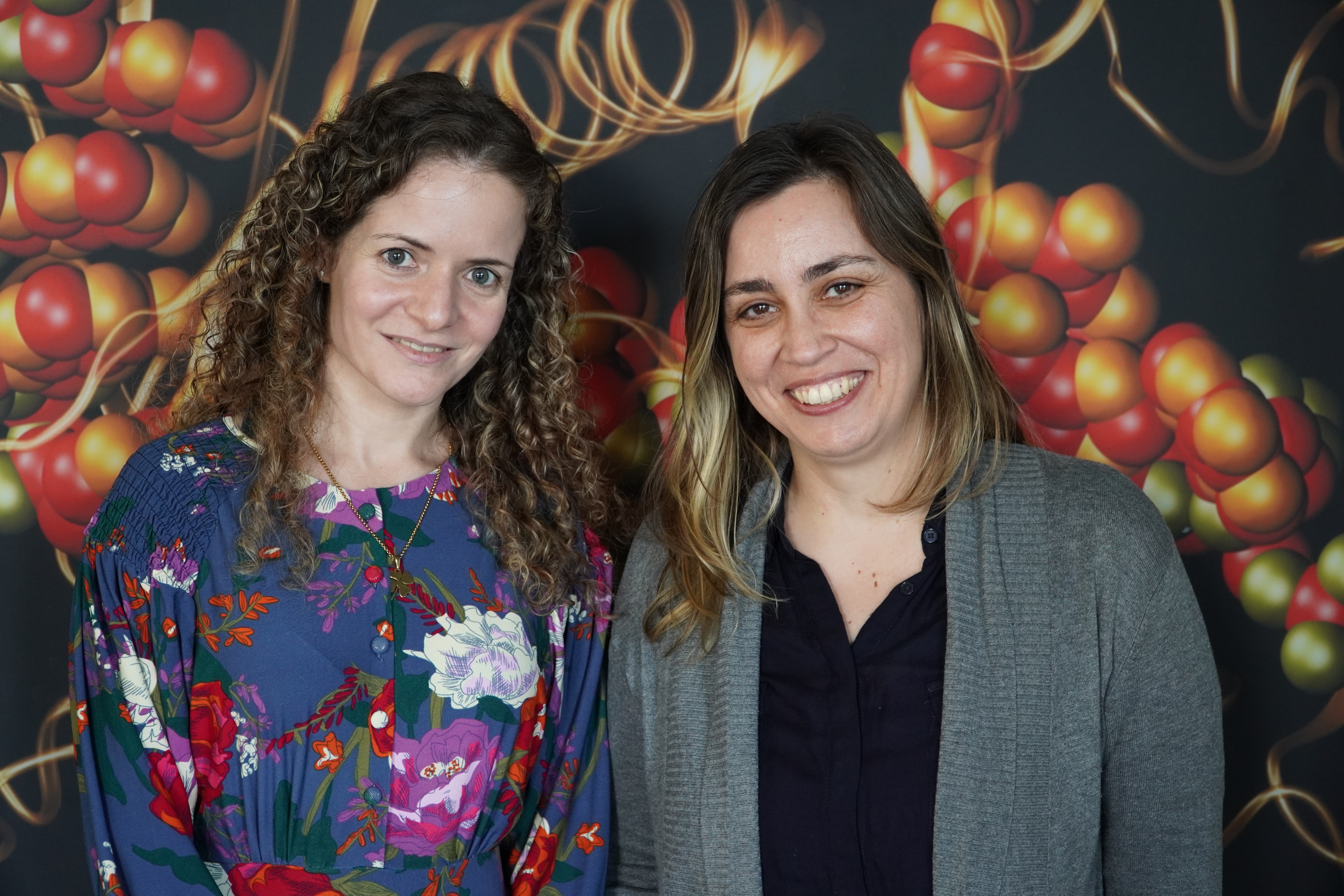 Researchers Margarida Saramago (left) and Diana Lousa (right)
Saramago and Lousa have already biochemically identified and characterized the proteins in the "love triangle", and have started the preliminary design of a potentially inhibitory protein. In the future, they aim to introduce the synthetic protein's RNA into the cell and to induce cell machinery to reproduce it, thus breaking up the love affair and SARS-CoV-2's ability to infect and multiply. Ultimately, the goal is to develop a novel therapy to respond to SARS-CoV-2 and other coronaviruses infections, disrupting them.
"The ECRA Prize gives us the funding to do a Proof of Concept of that idea, allowing us to seek other sources to take the research further", says Saramago. This is not the first collaboration among the researchers, who have previously identified and validated two drugs to fight COVID-19. Stay tuned for the next chapters of this soap opera of love and betrayal among proteins.