LS4Future Kickoff
LS4FUTURE, the largest national Associate laboratory in Life Sciences holds its first meeting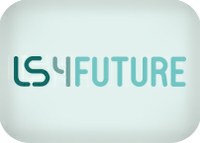 The Kickoff meeting of the Associate Laboratory LS4FUTURE - Life Sciences for a Healthy and Sustainable Future, on 4 May, gathered Principal Researchers from MOSTMICRO-ITQB, iNOVA4Health, IGC and GREEN-IT to celebrate the new institution. The largest Portuguese Associate Laboratory in Life Sciences brings together over 1000 researchers from five institutions – ITQB NOVA and NOVA Medical School, from Universidade NOVA de Lisboa, iBET, the Gulbenkian Science Institute and IPO Lisbon –, covering a broad range of topics in this area.
LS4FUTURE subscribes to the One Health concept, working towards environmental and human health to ensure a sustainable future for humankind and our planet. It relies on distinctive expertise in fundamental, clinical, and applied research and strong complementarity, coupled with strategic partnerships in Health, Industry, Education, Government and Municipalities. Gathering diverse and complementary expertise, LS4FUTURE goes beyond the impact of its Research Units, to tackle problems in a transdisciplinary and comprehensive way, to find effective solutions for current and emerging societal challenges. By combining public and private (not for profit) institutions from the sectors of Higher Education, Research, Industry Interface and Hospitals, LS4FUTURE will have a profound impact in the research and innovation landscape in the area of Life Sciences in Portugal and Europe.
LS4FUTURE hosts over 500 PhD holders, including 12 ERC grantees and 13 EMBO members. It provides a very strong researcher training program, including 13 Master and 12 PhD programs, as well as training and support to PhD holders at the various levels of their career, including dedicated programs on innovation.
LS4FUTURE has its origins in the Laboratório Associado de Oeiras (LAO), created in 2000 joining ITQB NOVA, iBET, IGC and later CEDOC|NMS. LAO was a national case study for promotion of scientific careers, having set up a pioneering and very successful program to hire PhD researchers.