Make your voice heard on sustainable consumption
ITQB promotes citizen consultation on October 25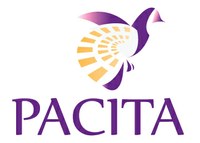 Oeiras, 10.10.2014
On October 25, more than 1000 citizens around Europe will meet to discuss sustainable consumption and vote about the same questions. In Portugal, a hundred interested citizens will meet at Centro Cultural de Belém. Portuguese citizens may still register to participate (all expenses covered).
The citizen consultation on sustainable consumption is organized under the framework of the four-year EU financed project Parliaments and Civil Society in Technology Assessment (PACITA). This project aims at increasing the capacity and enhancing the institutional foundation for knowledge-based policy-making on issues involving science, technology and innovation. PACITA involves 14 European partners from national/regional parliamentary offices for science and technology, science academies, research institutions, universities and civil society organizations coordinated by a Parliamentary Technology Assessment (TA) institution, the Danish Board of Technology Foundation. The Portuguese partner is represented by ITQB.
Eleven countries will participate in this citizen consultation: Portugal, The Netherlands, Austria, Bulgary, Spain (Catalonia), Denmark, Hungary, Lituania, Denmark, Hungary, Czech Republic, Ireland, and Belgium (Wallonia). During the day, selected participants will be invited to exchange views on issues related to Sustainable Consumption and policy making. PACITA members are curious to find out what types of instruments citizens think policymakers should use and at what level policies should be made.
Participants do not need any special knowledge about sustainable consumption in order to participate. The idea is to bring the views of ordinary citizens to the decision makers. An information booklet will be sent to participants beforehand and, on the day, video clips, debates and votes will guide participants through the discussion before voting. According to the PACITA project coordinator in Portugal, Mara Almeida, this consultation is a great opportunity to turn thoughts into action by letting national and international politicians know what citizens think. Mara Almeida challenges Portuguese citizens to be part of this initiative, "Participate and tell us your opinion, we will pass that information to policy-makers".
Leran more about PACITA.
Information about citizen consultation in Portugal on October 25 [PDF]
Registrations: https://statistics.itqb.unl.pt/limesurvey/index.php/525924/lang-pt